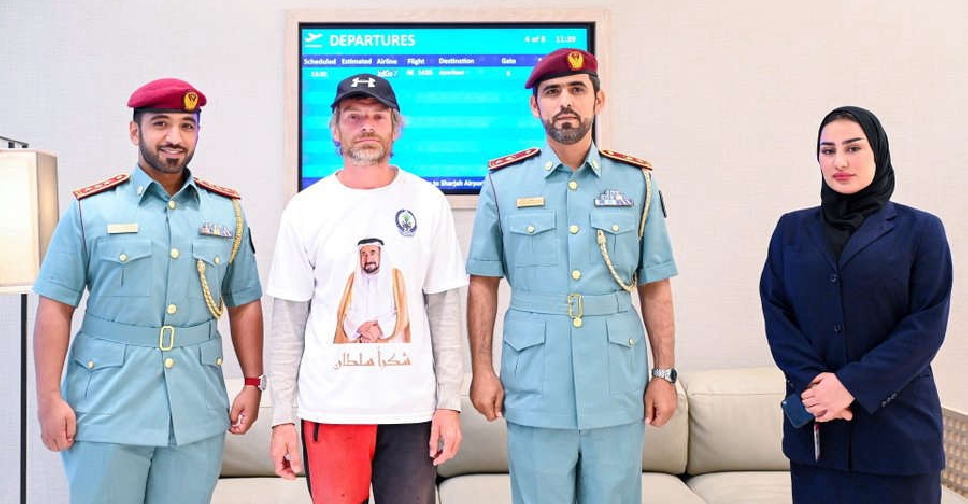 Sharjah Police
Sharjah Police have reunited a Russian tourist with his family back home after he became stuck in the UAE after running out of money.
During a routine patrol on Airport Road heading towards Al Dhaid, police spotted the man sitting under the bridge leading to Sharjah International Airport. He was in a poor state and looked exhausted, police said.
They discovered he was from Russia and had come to the UAE in April to cycle across the Emirates, but ran into financial difficulty. He struggled to get help due to his inability to speak English.
Police immediately helped the tourist, reserving a room for him to stay in, and buying a plane ticket and ensuring he was properly looked after.
The team also accompanied the man to Sharjah International Airport and ensured he was able to check-in and get through security to make his flight.
شرطة الشارقة تُعيد "سائحاً أوروبياً " إلى موطنه بعد أن تَعثرت حالته المادية التي حالت دون عودته pic.twitter.com/AOU2Cj48Yn

— شرطة الشارقة (@ShjPolice) May 7, 2023