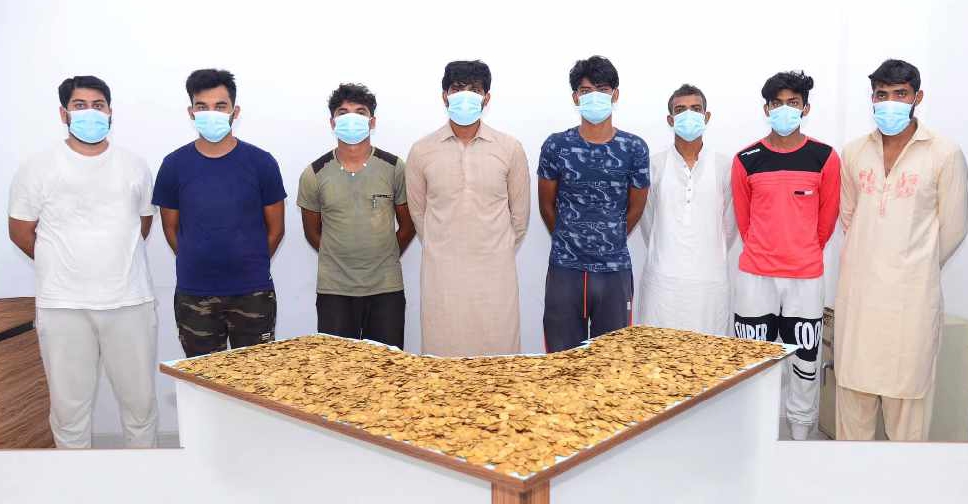 Sharjah Police
Eight Asian men have been arrested in Sharjah for allegedly selling fake 'gold' to people.
According to Sharjah police, three of the men duped a Gulf national at a meeting in an industrial area of the emirate.
The Director of the Department of Investigations and Criminal Investigations of Sharjah Police, praised his officers speed and accuracy in arresting the gang members.
They managed to identify one of the perpetrators, arrested him in a residential neighborhood, and searched the vehicle he was driving.
Inside it they found two boxes containing the imitation gold.
After questioning, the suspect apparently admitted his guilt and identified his accomplices.
Sharjah Police are warning members of the public not to fall for such scams.
They say they will spare no effort to maintain society's security and safety, and that they will prosecute all criminals.