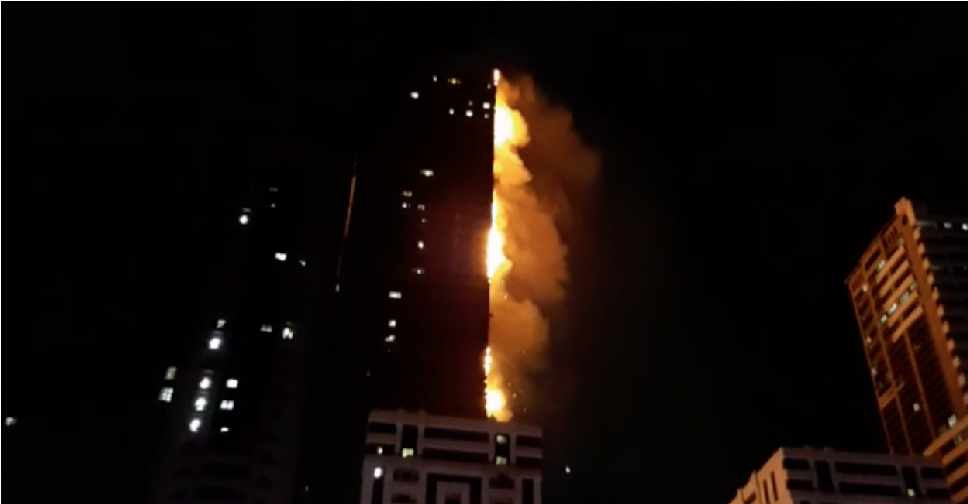 The fire broke out at the Abbco Tower in Al Nahda on Tuesday (ARN News)
Authorities in Sharjah have issued a warning over messages requesting help for residents of the Abbco Tower that was struck by a fire on Tuesday.
In a post on social media, Sharjah Police called for anyone who receives such a message, which have reportedly been circulating online, to avoid responding to or dealing with such requests.
They emphasised that a committee has been formed to monitor the condition of residents in cooperation with other relevant bodies.
Sharjah Police added that should anyone wish to help those affected by the fire, they can direct aid and donations to the Sharjah Charity Society or the Emirates Red Crescent, the two official bodies responsible for looking after the affected residents.