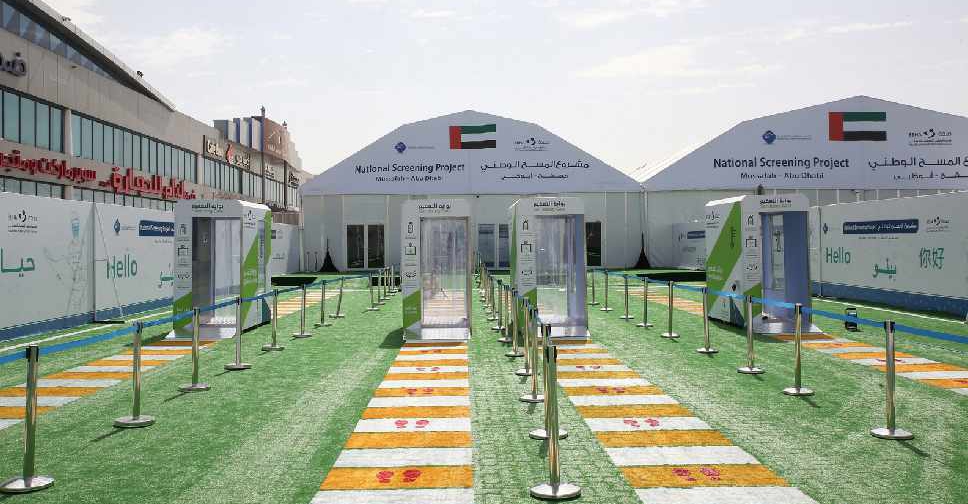 A new testing space has opened in Musaffah in the capital to further support the National Screening Project.
It will comprise five facilities which will operate from 9:00 am until 3:00 pm, even on weekends.
According to the Abu Dhabi Health Services Company (SEHA), the new initiative will help test 335,000 residents and employees in the area for COVID-19 in the next two weeks.
Authorities are also looking to increase awareness on preventative measures and to inform the people in Musaffah about the symptoms of the virus.
The initiative comes as part of the UAE's mission to test as many people as possible to provide medical care to those who require it.
The Department of Municipalities and Transport will be contributing to the campaign by providing free public transport to and from the testing facilities.

Additionally, SEHA revealed that it will be launching new screening facilities in the Al Dhafra Region and Al Ain to test residents in those areas.
We are pleased to introduce a new screening facility in Musaffah to support the National Screening Project and conduct COVID-19 testing for 335,000 residents and employees in the area over the next two weeks.⁣ pic.twitter.com/hpMHp6Bcca

— SEHA - شركة صحة (@SEHAHealth) May 4, 2020