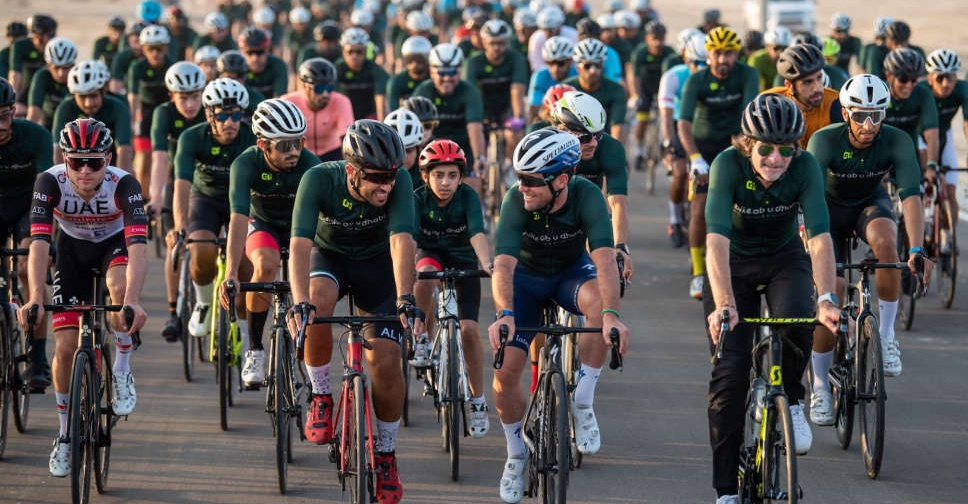 Watch out for rolling road closures in Abu Dhabi and Al Ain over the weekend as part of the inaugural Bike Abu Dhabi Festival.
Traffic will be halted in phases along the Baniyas - Al Ain route on Saturday, November 12, from 5:00 am to 12:00 pm as riders compete in the very first Bike Abu Dhabi Gran Fondo.
The challenging 150km race, which starts in the capital city will go all the way to the Garden City of Al Ain.
Road closures will also be in place on Abu Dhabi's Corniche Street on Sunday, November 13, from 7:00 am to 11:00 am to make way for the Bike Abu Dhabi Festival Ride, where participants can enjoy a leisurely ride in a safe and non-competitive environment.
Abu Dhabi's Integrated Transport Centre (ITC) has advised motorists to drive cautiously and abide by the traffic rules.
ROAD CLOSURE ANNOUNCEMENT: 12 November 2021 from Abu Dhabi to Al Ain. pic.twitter.com/0tCen1TRhq

— Bike Abu Dhabi (@BikeAbuDhabi) November 11, 2022
Rolling Closures for Bike Abu Dhabi Grand Fondo from Baniyas to Al Ain
Saturday, 12 November 2022 from 5:00AM - 12:00PM pic.twitter.com/WZxciumVs4

— "ITC" مركز النقل المتكامل (@ITCAbuDhabi) November 11, 2022
Road Closures for Cycling Event on Corniche Street - Abu Dhabi
Sunday, 13 November 2022 from 7:00AM - 11:00AM pic.twitter.com/lQbOMB0xnI

— "ITC" مركز النقل المتكامل (@ITCAbuDhabi) November 11, 2022