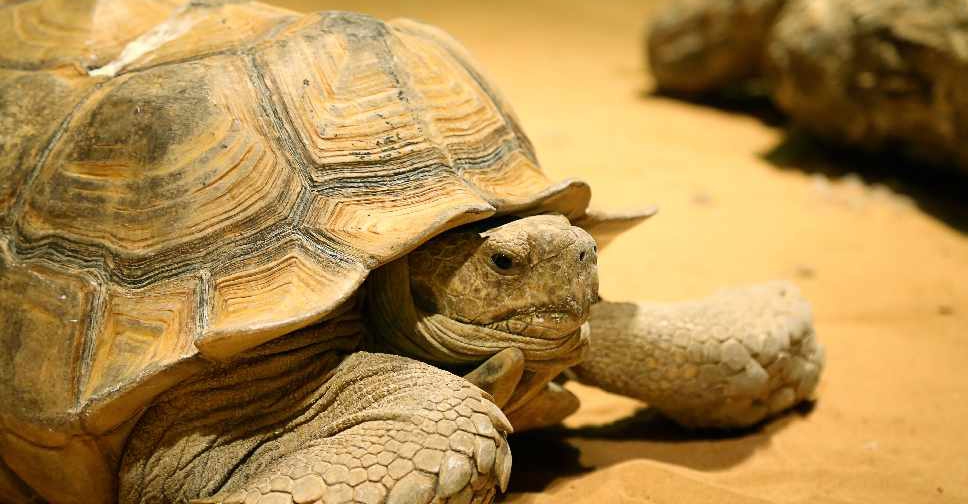 An exotic breed of tortoise found wandering on the roadside has found a new home in Dubai.
The Sulcata Tortoise, weighing 31 kg was spotted by pedestrians, who alerted the experts at the indoor rain forest attraction, Green Planet.
The reptile has a suspected calcium deficiency but is believed to be in good condition.
He's currently being nursed back to health at the facility's Australian Walkabout enclosure which is said to be the best environment for his unplanned arrival.
The Sulcata is native to the Sahara desert and the Sahel region. It's the world's third-largest species of tortoise after the Galapagos tortoise and Aldabra giant tortoise.
Staff at the Green Planet say the rescue of this creature is a reminder of the common problem of discarding unwanted pets in the region.