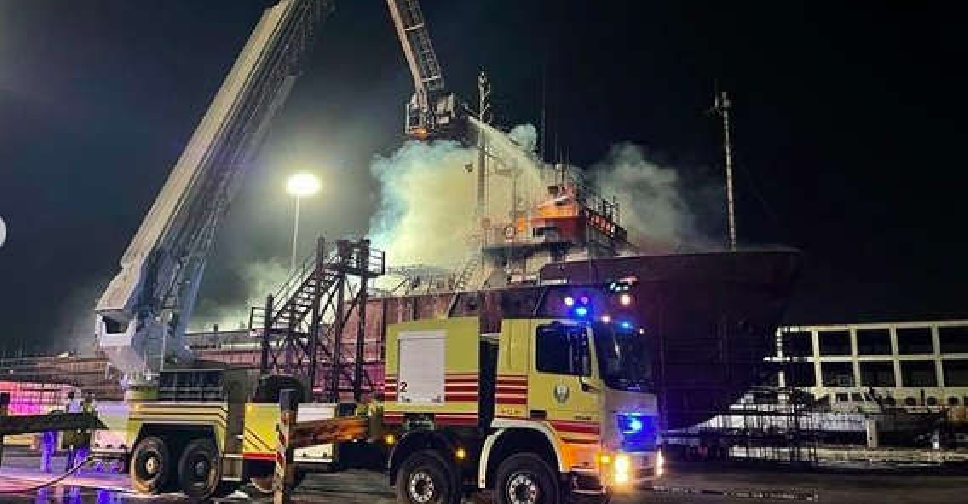 RAK Media
Firefighters from four centres in Ras Al Khaimah have managed to contain a massive fire that broke out on a ship anchored in Jazira Al Hamrah port.
In a statement issued on their official social media handle, the Ras Al Khaimah Civil Defence said it took the team four-and-a-half hours to contain the blaze after it erupted in a cabin that was undergoing maintenance work.
Teams from Al-Jazirah Al-Hamra, Al-Rafaa and Didqaqa rushed to the site after the operation room received an alert at 11:33 pm on Tuesday.
The blaze was put out in an-hour-and-twenty minutes, while the cooling operations continued until 4:00 am on Wednesday.
No injuries were reported in the incident, with an official investigation into what triggered the blaze currently underway.