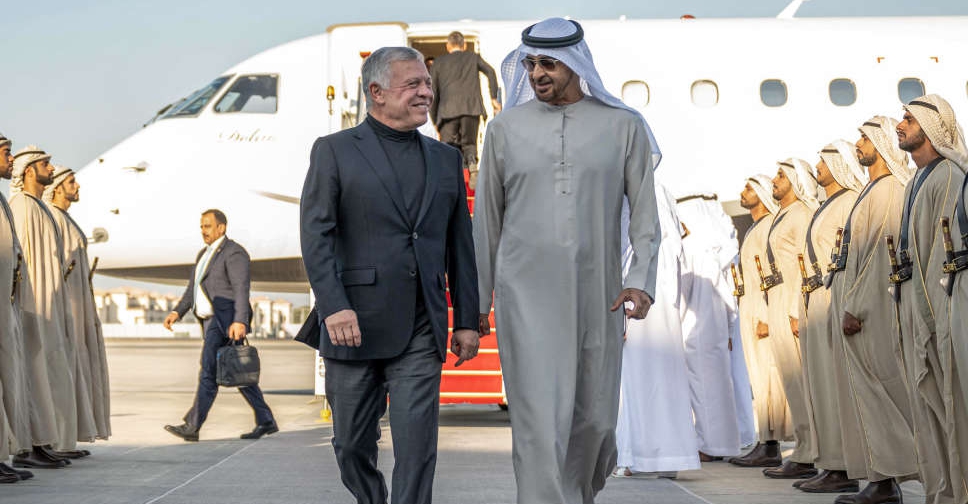 UAE President His Highness Sheikh Mohamed bin Zayed and King Abdullah II ibn Al Hussein of Jordan held talks at Al Shati Palace in Abu Dhabi. 
The two leaders reviewed existing areas of partnership and explored opportunities to develop ties further, especially in the areas of development and the economy.
The UAE delegation included Sheikh Abdullah bin Zayed, Minister of Foreign Affairs and International Co-operation, Sheikh Hamdan bin Mohamed bin Zayed and Sheikh Mohammed bin Hamad, Adviser for Special Affairs at the Presidential Court.
The Jordanian delegation accompanying His Majesty included Dr. Bishr Khasawneh, Jordan's Prime Minister and Dr. Jaafar Hassan, the Director of His Majesty's Office