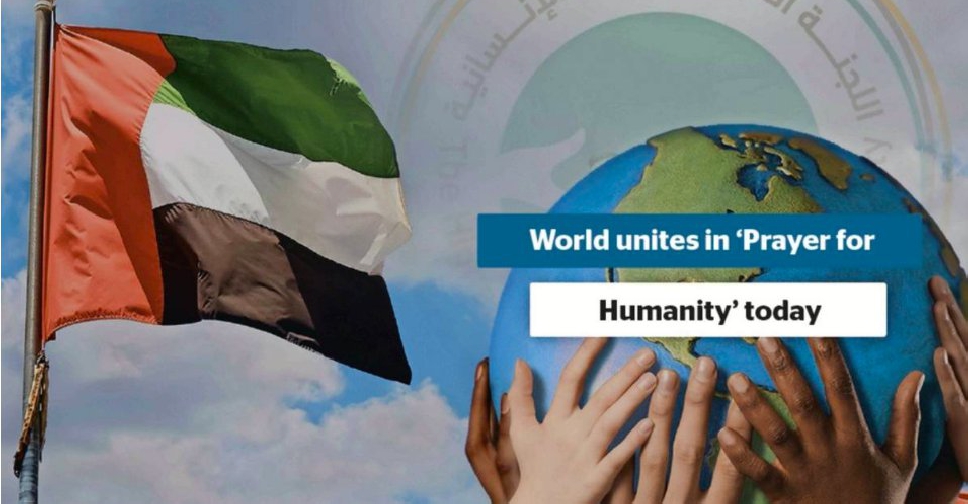 WAM
Global and religious leaders from around the world united in prayer in the fight against the coronavirus.
Organised by the UAE's Higher Committee of Human Fraternity, the day of prayer brought people of different faiths together for a solution to the health crisis.
During the mass prayer, Sheikh Nahyan bin Mubarak Al Nahyan, Minister of Tolerance, was joined by several other religious figures representing Islam, Christianity, Hinduism and Buddhism.
"We meet today to pray to the Creator to eradicate the coronavirus and to inspire us with the ability, cooperation, solidarity and joint action in the face of this affliction," he said.
Dr Ahmad El Tayeb, Grand Imam of Al Azhar and chairman of the Muslim Council of Elders, and Pope Francis were amongst the most prominent religious leaders who urged everyone to forget their religious differences and pray as one voice.
Meanwhile, Dubai's iconic Burj Khalifa also lit up in solidarity.
من أجل خير البشرية، ننضم اليوم إلى شعوب العالم ونرفع أيدينا بالدعاء من أجل وضع حد لهذا الوباء #برج_خليفة #صلاة_من_أجل_الإنسانية

Today we join the world, and send our prayers for an end of this pandemic #BurjKhalifa #PrayForHumanity pic.twitter.com/QGJ6IaF2hC

— Burj Khalifa (@BurjKhalifa) May 14, 2020