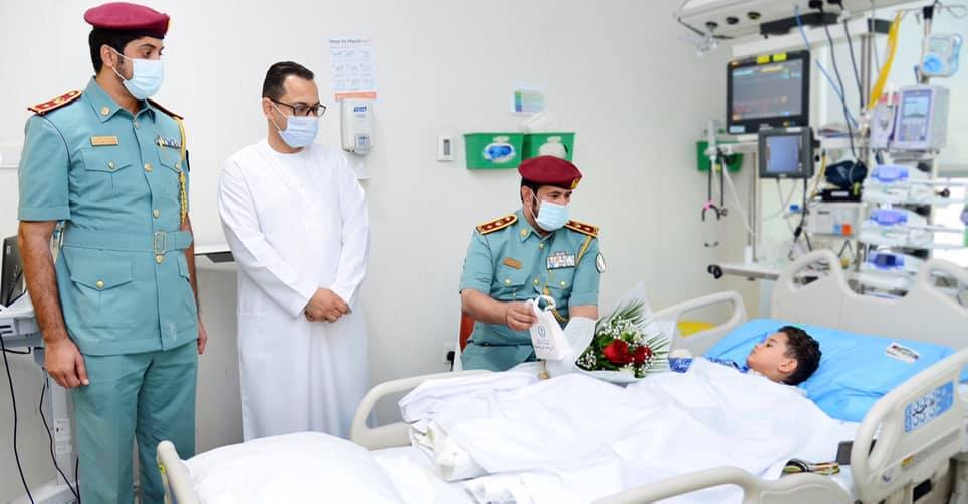 Facebook/(Sharjah Police)
A delegation from Sharjah Police has been visiting a four-year-old child in hospital after he fell from a first-floor apartment.
The boy slipped when playing on the balcony of his family's home.
Emergency services were sent to the scene and he was rushed to the hospital.
The boy's father thanked the officers for their help in saving his child.
Sharjah Police issued a reminder to all parents to monitor their children inside the home, especially in high-rise buildings, to reduce the risk of falls during the milder weather.