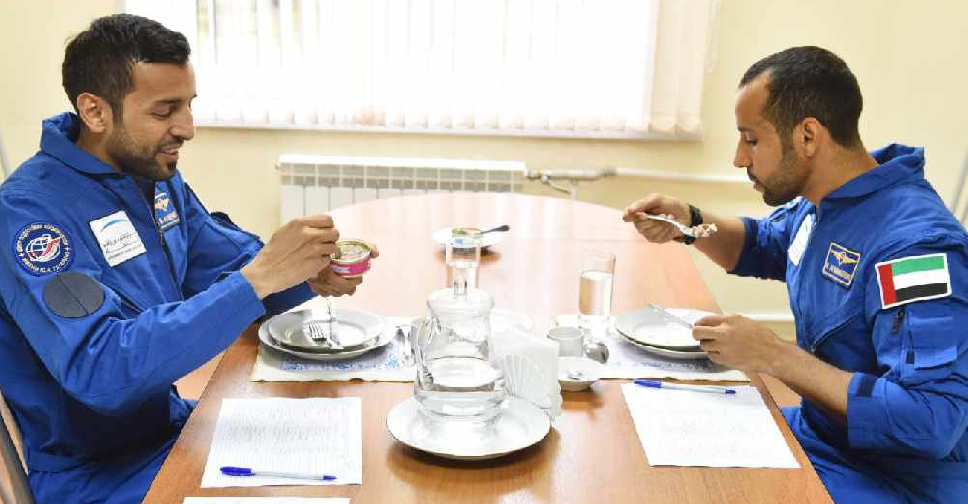 Supplied
Emirati astronaut Hazza Al Mansouri will host a dinner party in space once he's there later this year.
The special UAE food night will take place aboard the International Space Station (ISS).
Al Mansouri's American and Russian colleagues will enjoy a traditional Emirati feast that features dishes such as balaleet, saloona and madhrooba, which will be served in cans and tubes.
The Russian Space Food Laboratory company is responsible for preparing these meals for space.
The UAE's first astronaut, Al Mansouri will head to the ISS on board a Russian Soyuz MS-15 spacecraft on September 25.