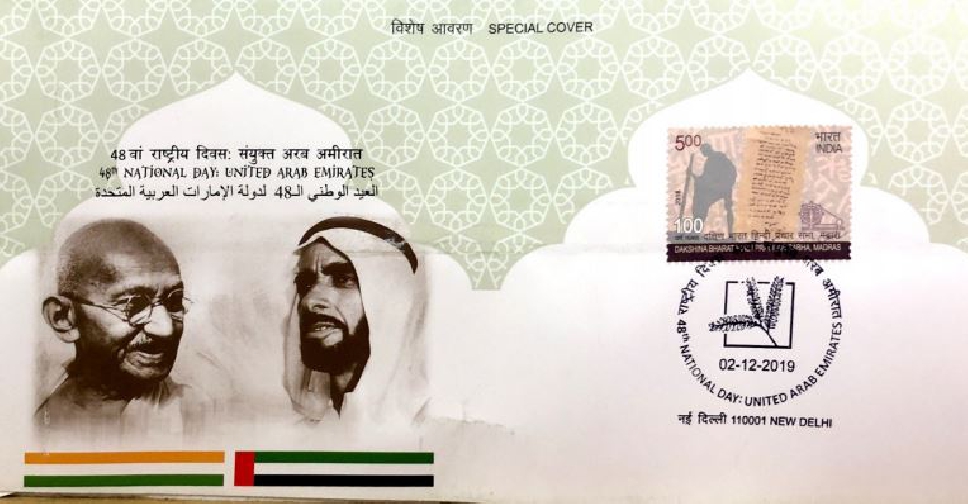 India has issued a special postal cover to mark the UAE's 48th National Day.
It's got images of the late Sheikh Zayed bin Sultan Al Nahyan and Mahatma Gandhi as well as streaming replicas of the national flags of the two countries.
The cover also features a postmark with the legend in English and Hindi that reads "48th National Day: United Arab Emirates", and a New Delhi dateline below the legend.
The gesture is a further sign of the flourishing bilateral relations between the sides.