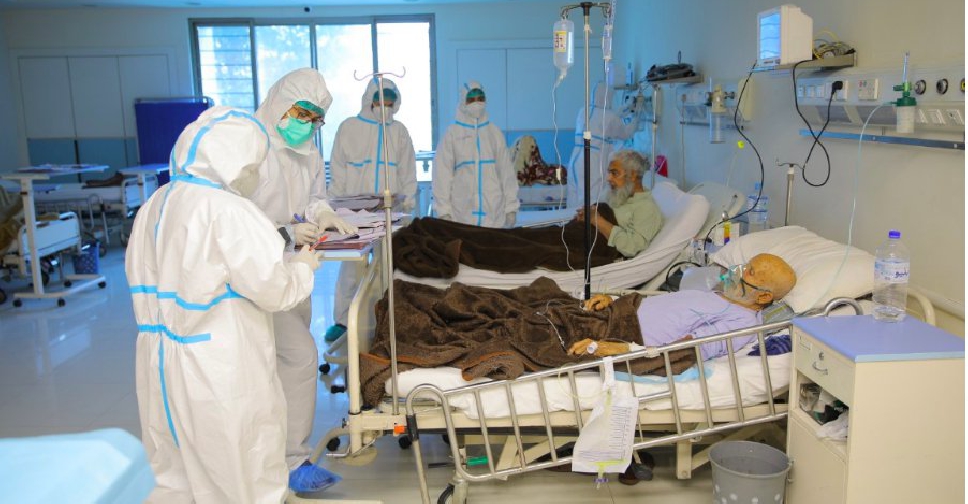 WAM
More than 10,000 people infected with COVID-19 have received treatment at the Pakistani-Emirati Military Hospital in the city of Rawalpindi.
The hospital, built at a cost of $108 million in 2013, is in line with the directives of President His Highness Sheikh Khalifa bin Zayed Al Nahyan and His Highness Sheikh Mohamed bin Zayed Al Nahyan, Crown Prince of Abu Dhabi and Deputy Supreme Commander of the UAE Armed Forces.
It's part of the UAE's firm commitment to provide essential health and humanitarian supplies to nations grappling with the impact of COVID-19.
Earlier, the UAE sent three shipments of medical aid to Pakistan, totally weighing 18.3 tonnes, in addition to 20,000 coronavirus testing devices to help over 18,300 medical workers in the fight against COVID-19.
"The UAE leadership has shown keen interest in supporting several humanitarian initiatives in Pakistan in many developmental and humanitarian areas," said Abdullah Khalifa Al Ghafli, Director of the UAE's Pakistan Assistance Programme (UAEPAP).
The 1,400-bed hospital was recently converted into a centre exclusively to treat those infected by the coronavirus.
"In late February, we developed a strategy to deal with the pandemic and started taking all necessary precautions, including isolating and treating the patients in a specially-created unit," said Major General Professor Salman Saleem, Director of the Pakistani-Emirati Military Hospital.