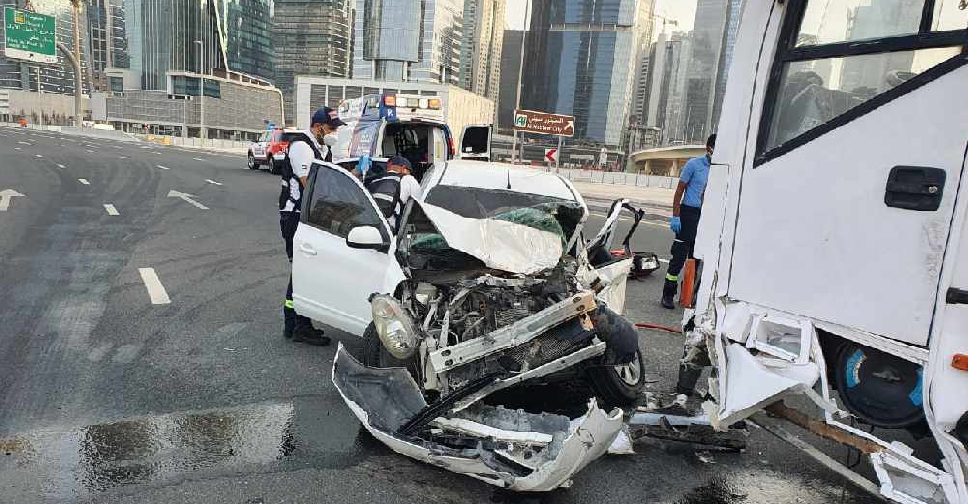 Supplied
One person has died and five others were injured in separate traffic accidents over the weekend.
According to Dubai Police, the first accident occurred when a light vehicle collided with a bicycle rider who crossed a red pedestrian light.
Authorities clarified that the bike rider suffered moderate injuries.

The second accident took place on Friday after a vehicle crashed into another after one of the motorists was distracted while driving.

As a result, the driver sustained serious injuries after his car swerved into the tramway.

On the same day, another accident occurred on Jumeirah Beach Road when a vehicle veered off course and drove into a lamp post on the side of the road.
The motorist was then transferred to the nearest hospital after sustaining serious injuries from the incident.
Police officials revealed that the fourth accident, which took place on Saturday, led to the death of a driver, when one of the cars involved in the collision suddenly swerved on the road and crashed into another vehicle.
Dubai Police explained that the fifth accident involved a light vehicle colliding with a motorbike, leaving the biker severely injured.
Lastly, on Saturday night, officials reported an accident involving a light vehicle and a bus on Al Mustaqbal street in Business Bay, where the driver of the car was transferred to the hospital after sustaining serious injuries.
#أخبار | وفاة شخص وإصابة 5 آخرين في حوادث مرورية متفرقة خلال عطلة نهاية الأسبوع

 التفاصيل:https://t.co/NcxBRHU54U#شرطة_دبي#أمنكم_سعادتنا#الجميع_مسؤول#نتواصل_ونحمي_نبتكر_ونبني pic.twitter.com/zla00Jw94L

— Dubai Policeشرطة دبي (@DubaiPoliceHQ) August 31, 2020