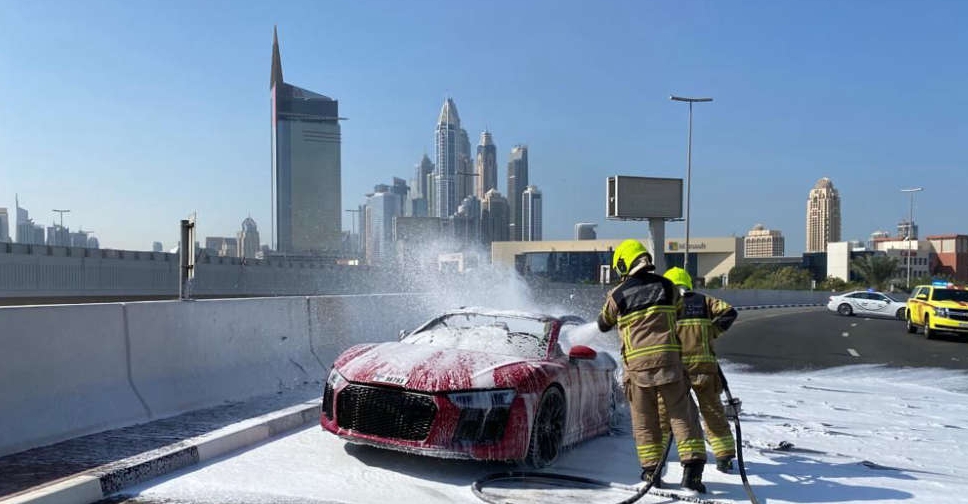 Dubai Civil Defence
Firefighters from Dubai Civil Defence were quick on the scene after a car burst into flames on an exit off Sheikh Zayed Road on Monday.
In a statement, the Dubai Civil Defence said their teams reached the spot within six minutes of receiving the alert at 10:56 am.
Teams from Marina Fire and Rescue Centre brought the situation under control at 11:11 am.
No injuries have been reported and an investigation is currently underway to determine what triggered the fire.