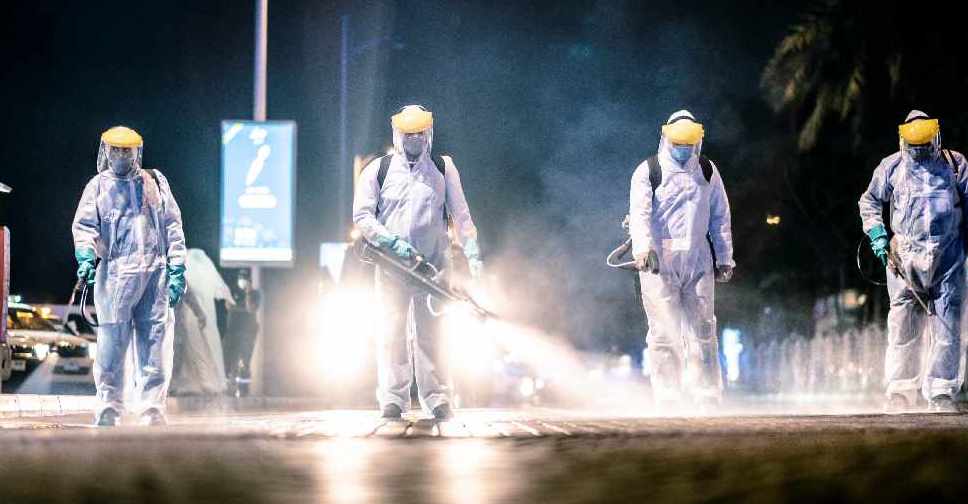 Supplied
The timings for the National Disinfection Programme have been revised across the UAE, except in Dubai.
According to national news agency WAM, it will now run from 10:00 pm to 6:00 am, instead of 8:00 pm to 6:00 am.
The changes will come into effect on Saturday, May 30 in all the emirates other than Dubai, where the sterilisation programme will continue to run between 11:00 pm and 6:00 am.
The decision was announced in a joint statement issued by the Ministry of Health and Prevention, Ministry of Interior, and the National Emergency Crisis and Disaster Management Authority (NCEMA).
They have also clarified that the revised timings are not applicable for camel racing tracks, where the disinfection programme will continue to be implemented between 10:00 pm and 5:00 am.
"الصحة والداخلية والطوارئ والأزمات": برنامج التعقيم الوطني يبدأ من العاشرة مساء حتى السادسة صباحا اعتبارا من يوم السبت#خلك_في_البيت #stayhome #معاً_ضد_كورونا #فيروس_كورونا_المستجد #كوفيد19 #together_we_will_win_covid19#coronavirus#covid19 pic.twitter.com/b92gpjGjmd

— MOIUAE (@moiuae) May 29, 2020