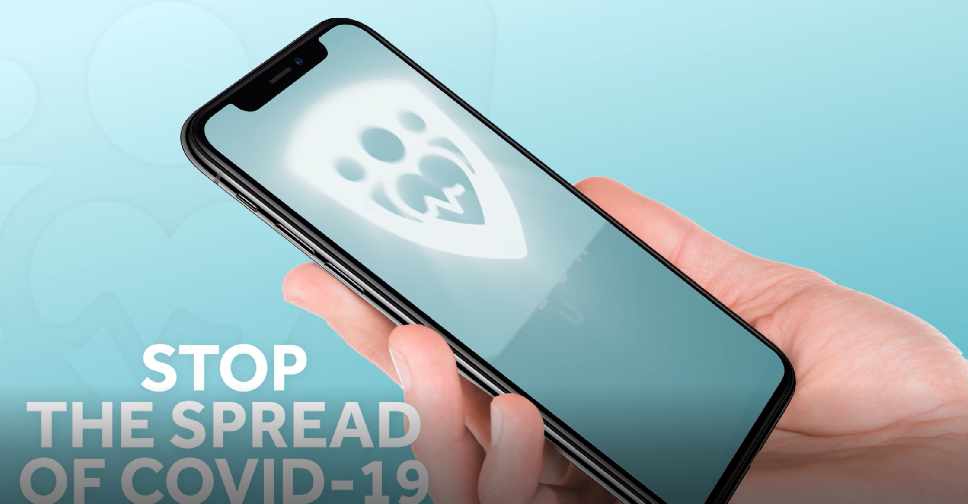 Health authorities in the UAE are advising the public to download a newly introduced smart app that makes contact tracing of COVID-19 patients a lot easier.
The application - AlHosn UAE - has been jointly launched by the Ministry of Health and Prevention, Abu Dhabi's Department of Health (DoH) and Dubai Health Authority (DHA).
It uses Bluetooth to locate other devices with the app and each user will have a unique QR code indicating the person's health status.
AlHosn also monitors people in quarantine and even allows individuals to receive COVID-19 test results on their phone.
The new platform, which combines the benefits of two previous apps (STAY HOME and TRACE COVID), is a national initiative aimed at supporting the government's efforts to tackle the pandemic.
"We can contain this virus only if we all act together, each one giving the others protection and peace of mind," said the UAE's Minister of Health and Prevention, Abdul Rahman bin Muhammad Al Owais, while encouraging everyone to download the app.
قم بتنزيل تطبيق الحصن الإماراتي، وساهم في وقف انتشار #كوفيد19

Downloaded AlHosn UAE app, and help stop the spread of COVID19 pic.twitter.com/QNL0aotKhM

— NCEMA UAE (@NCEMAUAE) April 25, 2020