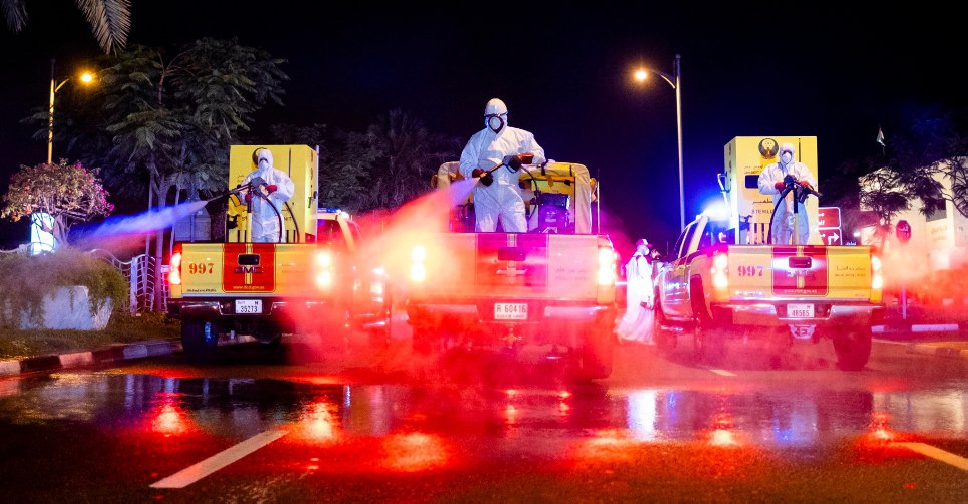 On the occasion of the Holy Month of Ramadan, the National Disinfection Programme will take place between 10:00 pm and 6:00 am instead of 8:00 pm and 6:00 am starting Friday, April 24.
According to the latest information released on national news agency WAM, the adjustment to the timings is based on a decision made by the Ministry of Health and Prevention (MoHAP), the Ministry of Interior (MOI) and the National Emergency and Crisis and Disasters Management Authority (NCEMA).
Food outlets, supermarkets and pharmacies will be operating around the clock.
Fish, meat, vegetable and fruit shops, mills, roasteries, slaughterhouses, nuts, pastry, and chocolate shops, as well as tea and coffee shops, will be allowed to operate from 6 AM to 10 PM.
The entire country had been following an 8:00 pm to 6:00 am disinfection programme, except for Dubai which has been doing it on a 24-hour basis amid concerns over the COVID-19 pandemic.
The ARN News Centre has confirmed with the relevant authorities that the new timings will also apply to Dubai.
Outlets are being reminded by authorities that the percentage of shoppers should not exceed 30 per cent of the total capacity.
People must also follow social distancing guidelines at all times by leaving a safe distance of two meters between themselves and others.
Authorities are also urging members of the public to only leave their homes for emergency reasons, work-related trips for those in exempt sectors or to buy necessities.