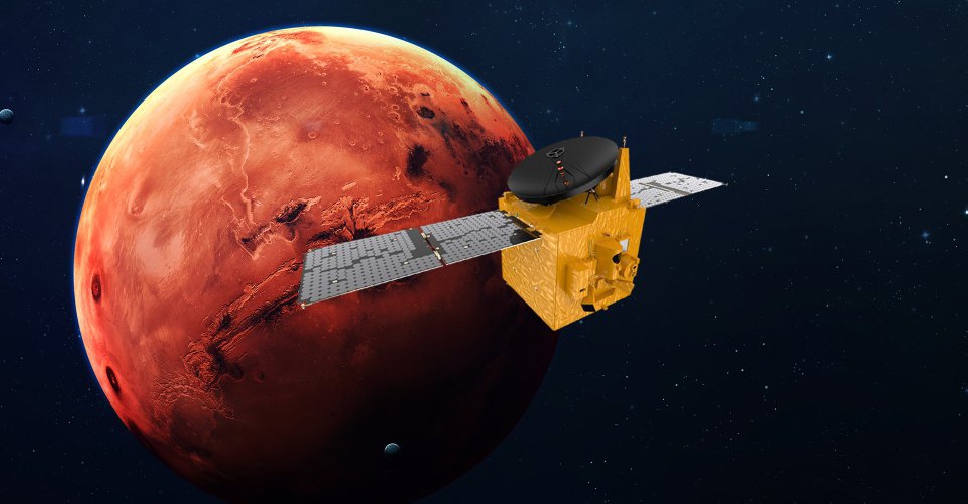 The National Aeronautics and Space Administration (NASA), has congratulated the UAE on the launch of the Mars Hope Probe.
The Mars-bound satellite successfully blasted off from Japan's Tanegashima Space Centre on Monday at 1:58 am, marking the Arab world's first interplanetary mission.
The Hope Probe is also the first of three international missions to the Red Planet taking place this summer.
Commenting on the occasion, NASA Administrator, Jim Bridenstine, said, "On behalf of NASA, I congratulate our friends in the United Arab Emirates on the launch of the Emirates Mars Mission, Hope. Today marks the culmination of tremendous hard work, focus, and dedication, as well as the beginning of the UAE's journey to Mars with the ultimate goal of human habitation of the Red Planet. This mission is aptly named since it's a symbol of inspiration for the UAE, the region, and the world.''
Congrats to the team that worked on @HopeMarsMission. It's truly amazing what @UAESpaceAgency & @MBRSpaceCentre have accomplished in such a short time. Hope is exactly what the world needs and thank you to the UAE & @MHI_Group for inspiring all of us: https://t.co/cZ389gpzdR pic.twitter.com/ktLsIDzWsq

— Jim Bridenstine (@JimBridenstine) July 19, 2020