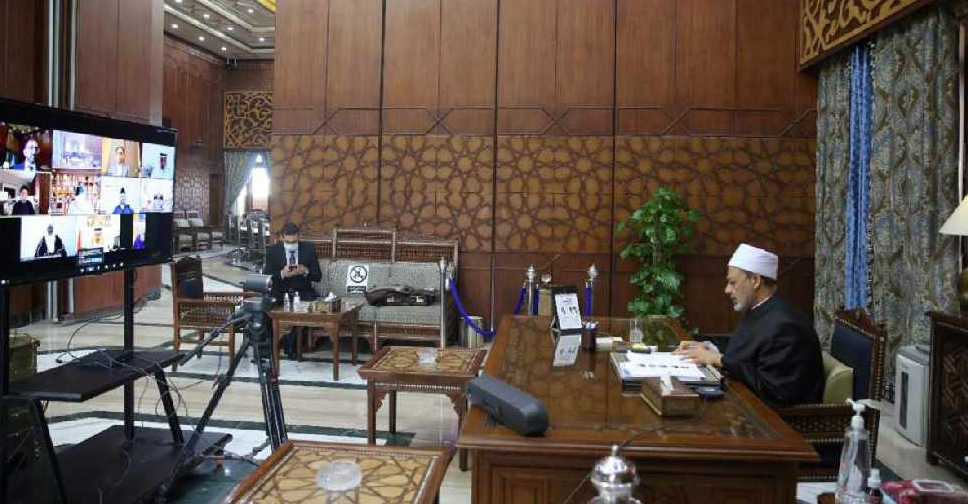 WAM
The Muslim Council of Elders has decided to establish an international law commission to file a lawsuit against the French weekly newspaper 'Charlie Hebdo' for defaming Allah's Messenger.
A report by the UAE official news agency WAM said the Council has issued a statement that decried the "systematic" approach abusing Prophet Mohammed and libelling religious sanctities and beliefs under the pretext of the freedom of speech.
The announcement was made following the Council's virtual gathering under the chairmanship of Dr Ahmed Al Tayyeb, Grand Imam of Al Azhar.
All members reiterated their strong condemnation of the recent killing of the French teacher, as well as the stabbing and attempted murder of two Muslim women near the Eiffel Tower in Paris, branding these incidents as heinous terrorist attempts.
The Council expressed categorical rejection of insulting Prophet Mohammed and Islamic sanctities under the pretext of the freedom of expression, stressing that this freedom should pursue social responsibility in a way that preserves the rights of others and does not use religion as a bargaining chip in the political arena.
The Council reiterated its call for Muslims living in the West to adhere to the values of peaceful co-existence with all other sections of society and integrate into their communities in a way that ensures their positive contributions to development-oriented efforts.
It urged them to positively integrate into their respective wider communities and not be drawn into xenophobic provocations which aim to distort Islam's image while promoting hostility towards its believers.