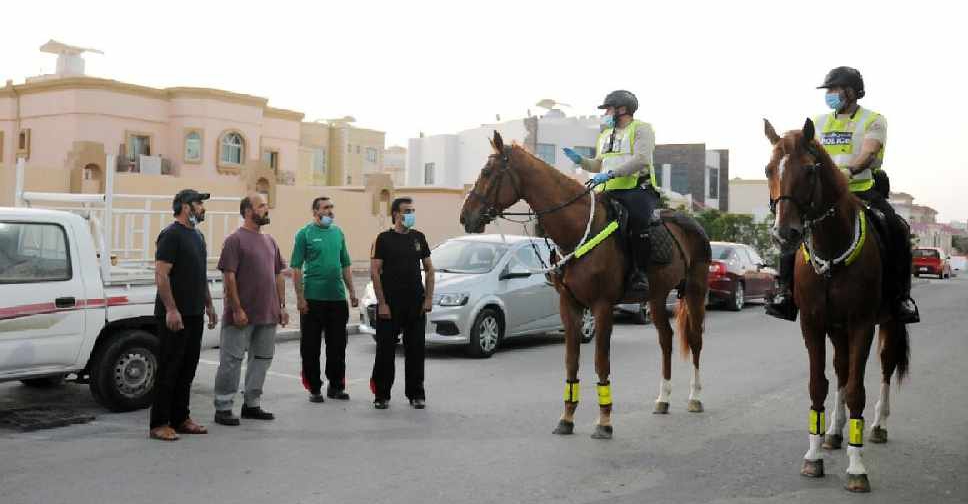 Abu Dhabi Police have been out on horseback in the capital, distributing masks and gloves in residential areas.
Mounted police officers conducted their campaign in Abu Dhabi and Al Ain as part of the #StayHome programme.
They took the opportunity to share advice with residents on measures to avoid COVID-19 infection, in their role as community liaisons on the implementation of the government's health guidelines.

#أخبارنا | نفذت دوريات الخيالة في إدارة الدوريات الخاصة بقطاع الأمن الجنائي  بـ #شرطة_أبوظبي مبادرة تحت شعار من أجل سلامتكم  تضمنت توزيع الكمامات والقفازات على قاطني الأحياء السكنية بمدينتي أبوظبي والعين .#أخبار_شرطة_أبوظبي#خلك_في_البيت #stayhomehttps://t.co/VVLkVhSBQc pic.twitter.com/viFMXvjvOj

— شرطة أبوظبي (@ADPoliceHQ) April 10, 2020