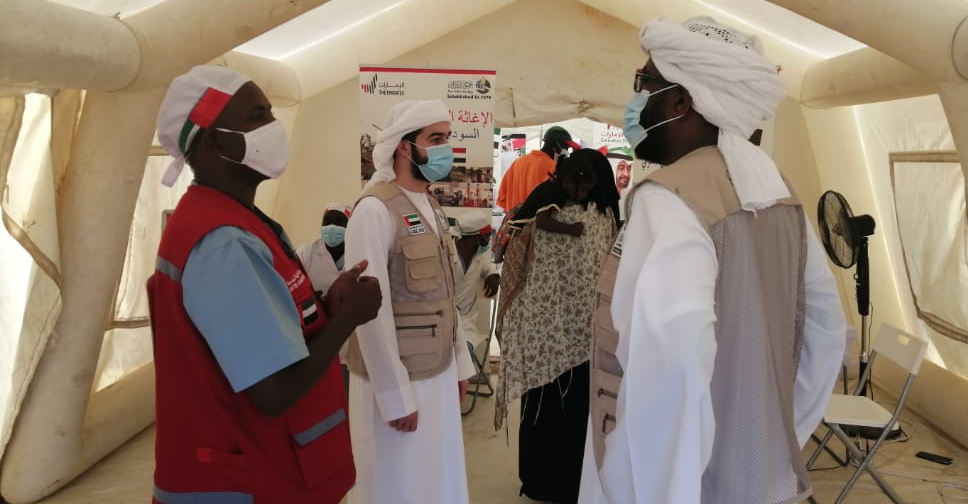 WAM
The UAE non-profit Dar Al Ber Society has provided financial support and food baskets to 644 Sudanese families in the south of the country.
These include 2,813 people in the city of Shendi and several outlying villages.
A delegation from the Society has been visiting Sudan to monitor and support the relief campaign.
The mission has been reporting on the conditions in the worst-affected areas and the extent of the flood damage in Sudan's Nile River State.
The delegates have also been monitoring the workflow at the Emirati mobile field hospital, that was set up by the Society.
Sudan has been hit by the worst floods in decades, impacting more than 600,000 households across 17 of the nation's 18 states.
With homes destroyed and farmland damaged just ahead of the harvest season, there are growing concerns about food security.
The Food and Agriculture Organisation is calling for urgent funding to support the nation.