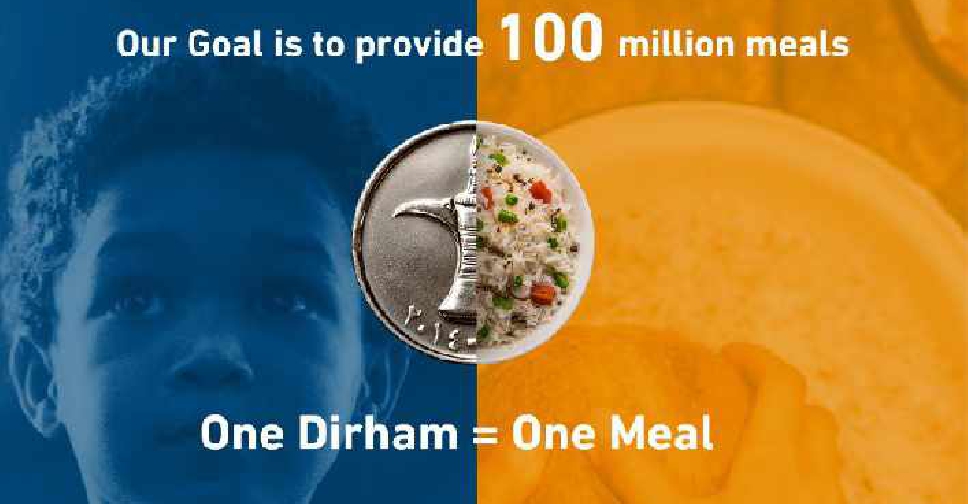 Twitter/(HHShkhMohd)
Less than 24 hours after it was launched, more than half a million meals have been donated to the '100 Million Meals' campaign.
The initiative was unveiled by His Highness Sheikh Mohammed bin Rashid Al Maktoum, Vice President and Prime Minister of the UAE and Ruler of Dubai, ahead of the holy month of Ramadan, as the pandemic continues to impact millions of people across the globe.
Pegged as the biggest food drive in the region, it is set to help people in 20 countries across the Middle East, Asia and Africa.
Speaking to Dubai Eye 103.8's Business Breakfast show, Sara Al Nuami, Director of the UAE-based Mohammed bin Rashid Al Maktoum Global Initiatives, explains how individuals will benefit from the initiative.


The campaign will deliver parcels of essential food items that enable families to prepare meals for one full month, with every AED 1 donated securing a meal.
According to Al Nuami, the food drive will run throughout the month of Ramadan, however, they are already overwhelmed by the pledges received thus far.
She also clarified who they're appealing to for donations.
Here's how you can donate
Donations can be made through the dedicated website, via SMS or through bank transfers. People can also dial 8004999 or email info@100MillionMeals.ae for more details.
Bank Transfer
Donors can make a transfer to '100 Million Meals' campaign bank account:
Bank Name: Dubai Islamic Bank
Account Name: Mohammed Bin Rashid AL Maktoum Humanitarian & Charity Est.
Account no.: 001-520-9778152-01
IBAN no.:AE08 0240 0015 2097 7815 201
Swift Code: DUIBAEAD
SMS donation
By SMS (Etisalat & Du) to the UAE numbers listed below:
• Send "Meal" by SMS to: 1034 to donate 10 meals for AED10.
• Send "Meal" by SMS to: 1035 to donate 50 meals for AED50.
• Send "Meal" by SMS to: 1036 to donate 100 meals for AED100.
• Send "Meal" by SMS to: 1037 to donate 300 meals for AED300.
• Send "Meal" by SMS to: 1038 to donate 500 meals for AED500.