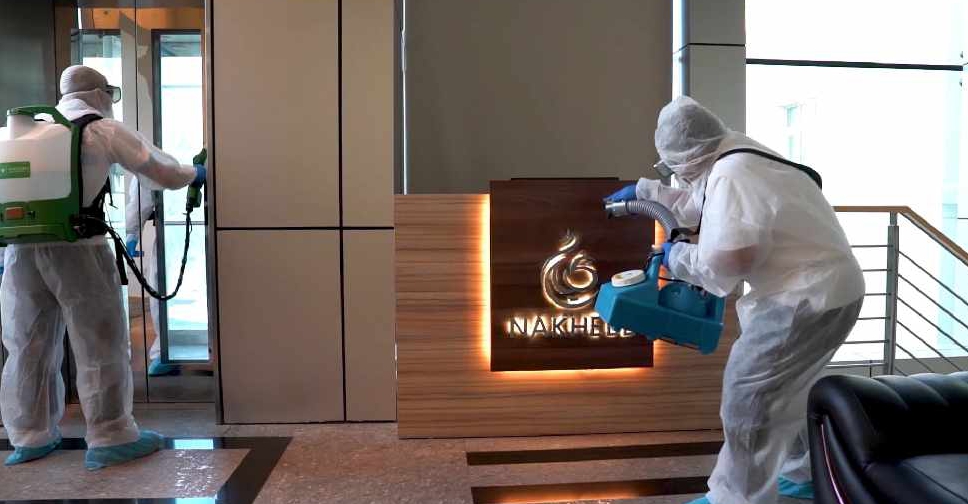 More than 600 residential properties are being disinfected in Dubai.
Nakheel, a Dubai-based developer, is carrying out a two-week precautionary disinfection campaign at all its residential buildings, which amount to 647, as part of its ongoing commitment to safeguard public health amid growing concerns over the COVID-19 pandemic.

The sterilisation process, which will continue until April 12, takes place during the UAE government's current overnight disinfection drive, during which residents are inside their homes.

Nakheel offices, malls and communities across the emirate are also being disinfected in a bid to help contain the spread of the novel coronavirus.