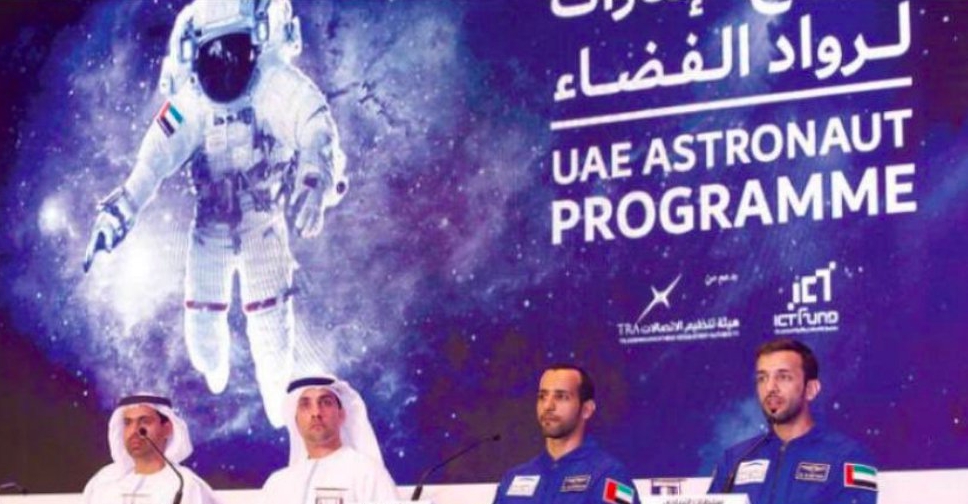 Twitter
As many as 4,300 Emirati citizens have applied for the second batch of the UAE Astronaut Programme.
His Highness Sheikh Mohammed bin Rashid Al Maktoum, Vice-President and Prime Minister of the UAE and Ruler of Dubai, took to Twitter on Sunday to share the details.
Of the 4,300 applications, 1,400 are women, while 130 held a PhD.
"Proud of the desire, proud of the passion, proud of the people of the country," Sheikh Mohammed wrote.
وصلتني اليوم احصائيات المتقدمين لبرنامج الإمارات لرواد الفضاء ... حيث سنعلن عن رائديْ فضاء إماراتييْن قريبا ... ١٤٠٠ فتاة اماراتية ضمن المتقدمين من إجمالي ٤٣٠٠ متقدم ... و١٣٠ إماراتي حاصل على الدكتوراة ضمن المتقدمين ... فخور بالرغبة .. فخور بالشغف .. فخور بأبناء الوطن .. pic.twitter.com/MkICHLH8eP

— HH Sheikh Mohammed (@HHShkMohd) May 10, 2020
The UAE Astronaut Programme - reviewed by a committee including astronauts, Hazzaa Al Mansoori and Sultan Al Neyadi - aims to shortlist two UAE nationals to join the astronaut corps.