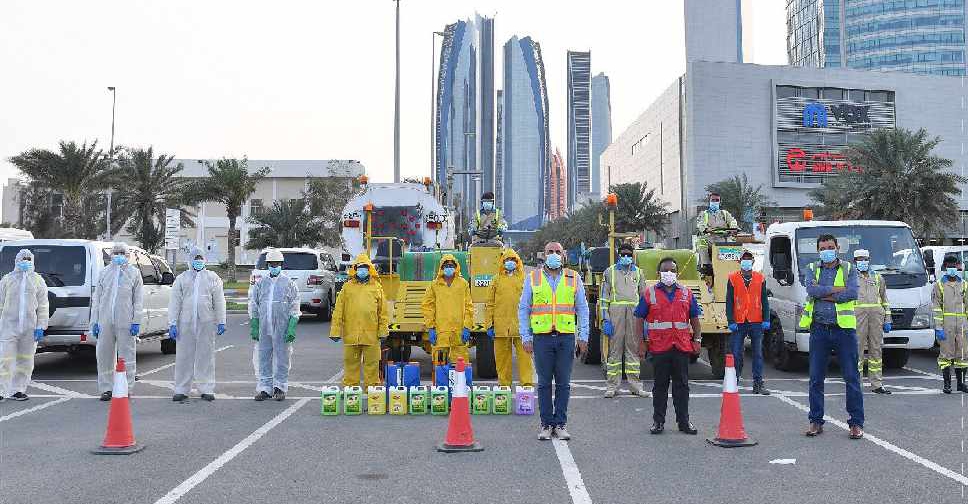 @AbuDhabi_ADM/ Twitter
A major disinfection drive has been carried out in shopping centres across Abu Dhabi.
As many as 41 malls have been sanitised in Abu Dhabi Island and also on the mainland, as part of the National Disinfection Programme.
The campaign involved a team of more than 470 workers, engineers and supervisors.
It was carried out by the Department of Municipalities and Transport in coordination with the waste management centre Tadweer, Environment Agency - Abu Dhabi, Abu Dhabi Police, Civil Defence and other relevant authorities.