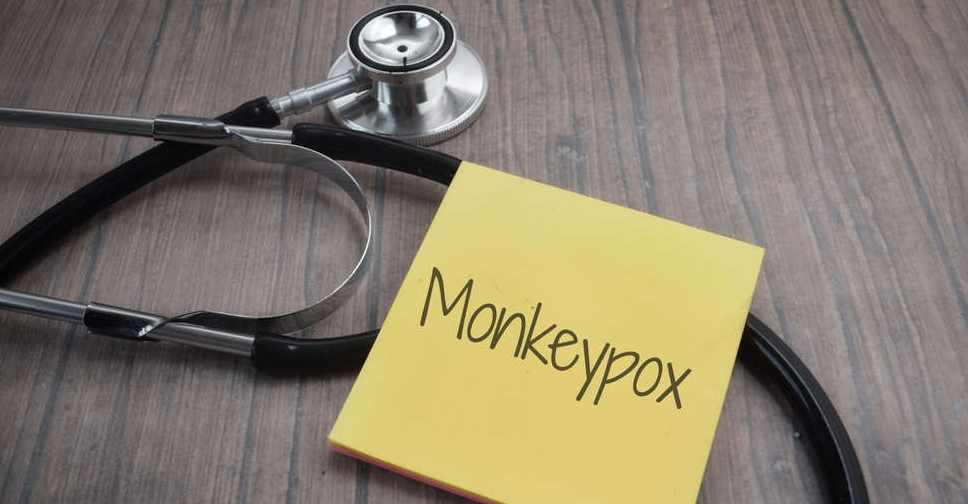 The Dubai Health Authority (DHA) has issued its guidelines for confirmed cases of Monkeypox and their close contacts.
An individual is classified as a confirmed case if he/she has clinical symptoms and the virus is confirmed by a laboratory test.
The approved test to detect Monkeypox is PCR (throat swab or lesion specimen where the skin is scraped for vesicle fluid using a dry swab).
Confirmed case journey:
Patients with symptoms must isolate in a separate room until he or she is informed of the result of the positive PCR test.
The DHA will contact the patient to complete the isolation procedures.
If the symptoms worsen, the patient must go to the nearest medical centre or hospital.
The patient must remain in isolation either at home or in the institutional isolation facility for a period of 21 days.
What does isolation mean?
It is to isolate patients so that the disease does not spread and that they have access to the necessary health care.
Requirements and conditions of home isolation:
The individual should be in a stable health condition.
Presence of a separate well-ventilated room and washroom.
Access to a first-aid kit and body thermometer.
Have knowledge on how to properly treat contaminated equipment and waste.
Follow hand washing and hygiene protocols to avoid transmission of the virus.
Institutional isolation or isolation in hospital:
An adult patient who is healthy and stable but cannot isolate at home.
The condition and place of isolation of the patient are assessed by the medical team supervising the treatment.
When does the isolation period end?
After full recovery and disappearance of skin lesions and after 21 days.
Remember that this disease is self-limited and symptoms last from 2-4 weeks.
Who is considered a Monkeypox close contact?
A person who has been in close contact for a long period of time with a confirmed case of Monkeypox or has been in close contact with an infected animal.
The Dubai Health Authority will contact and inform the individual that he/she is a close contact.
What is quarantine?
It is the separation of the close contact for a period of 21 days until it is confirmed that the person is free of the disease.
Home quarantine Requirements:
Availability of a well-ventilated separate room with an attached bathroom.
The individual must use his/her personal items and cannot share these items.
The individual must monitor the onset of any symptoms such as fever, rash or swollen lymph nodes; and carry out daily temperature checks.
Follow precautionary measures such as washing hands frequently and clothes should be washed separately.
If any symptoms appear, you must contact the Dubai Health Authority's call centre on 800342.
Do not donate blood, cells, tissues, breast milk or organs.
Close contact journey:
Dubai Health Authority will communicate and inform the close contacts.
Stay in quarantine for 21 days and there is no need for a PCR laboratory test if no symptoms of the disease appear.
If symptoms of the disease appear during the quarantine period, go to the nearest health centre or hospital.
If the test result is positive, contacts will be informed about completing the isolation procedures.
If the result of the test is negative, they must continue the quarantine for a period of 21 days.
Frequently Asked Questions
Signs and symptoms:
Swelling of lymph nodes
Severe headache
Fever
Skin rash which usually begins within 1-3 days of fever
Exhaustion
Back and muscle aches
Is there any medication I can take to protect myself from getting infected?
There is no specific medication or vitamins that you need to take to protect yourself from contracting the virus.
It is recommended to take preventive and safety measures, in addition to following a healthy lifestyle and diet, and drinking sufficient amounts of water.
If a person suspects he/she has Monkeypox, is there a specific health centre or hospital one should go to?
You can go to the nearest health centre or hospital.
Which groups are at a higher risk of contracting the virus?
Healthcare workers
Individuals in close contact with positive cases, and those who are in charge of taking care of the patients.
Human-to-human transmission is relatively low since transmission requires respiratory secretions or skin lesions of an infected person or contaminated objects.
What is the severity of the disease and its impact on the health of the individual?
The risk of infection or disease outbreak is low as it requires very close contact with an infected person or the infected person's contaminated objects.
The disease is self-limiting, with symptoms lasting from 2 to 4 weeks.
Supportive care and symptomatic treatment is the main way to deal with the disease.
Health authorities in the UAE are closely monitoring and evaluating the situation.
Do rashes develop in all Monkeypox cases?
A rash is one of the main symptoms of Monkeypox. Its shape changes throughout the course of the disease until it reduces and disappears. The skin cells get renewed but the disease may leave marks on the skin.
Stages of development of the rash:
Macules (lesions with a flat base)
Papules (slightly raised firm lesions)
Vesicles (lesions filled with clear fluid)
Pustules (lesions filled with yellowish fluid)
Crusts which turn dry and fall off
If I had Chickenpox before, is there a chance of getting Monkeypox?
There is a difference between Chickenpox and Monkeypox. Having Chickenpox does not give you immunity against the Monkeypox virus.