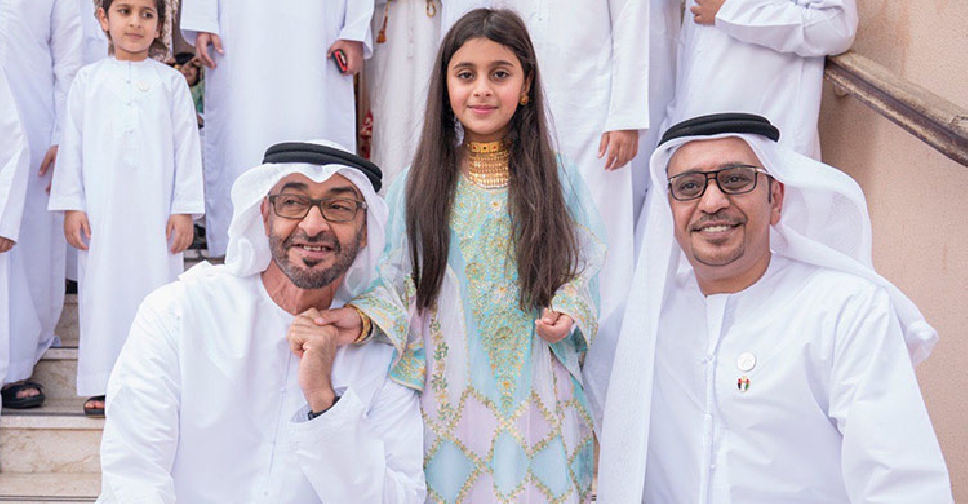 His Highness Sheikh Mohamed Bin Zayed Al Nahyan, Crown Prince of Abu Dhabi and Deputy Supreme Commander of the UAE Armed Forces visited a little girl whom he missed shaking hands with two days ago.
Aisha Mohamed, who put her hand out to greet Sheikh Mohamed, during the official reception for Prince Mohammed Bin Salman Bin Abdul Aziz, Saudi Arabia's Crown Prince was missed by him.
The visit comes after Sheikh Mohamed saw a video clip were Aisha was seen eager to shake hands with him, but was overlooked her amidst other children.
December 2, 2019