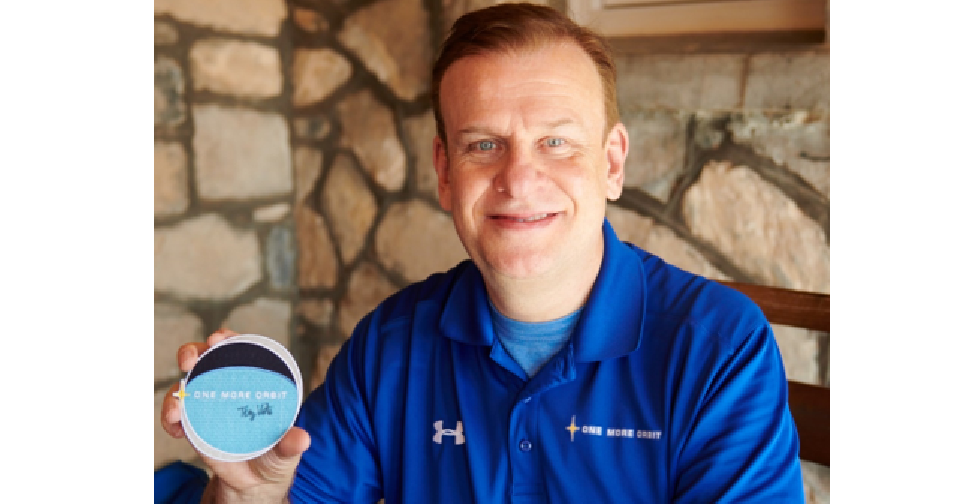 Hamish Harding, a long-term Dubai resident will continue his mission to explore the most undiscovered places when he catches a flight to space this weekend.
He will be part of a six-person crew on Blue Origin's New Shepard rocket – its fifth ever human space flight.
Blue Origin's NS-21 flight was originally scheduled for May 20 but was delayed due to technical reasons.
It will now take off from West Texas in the US on Saturday, June 4 (around 4.30 pm UAE time).
The capsule and booster will take off vertically before separating at about 250,000 feet (76 km) and continue to ascend to space to reach 350,000 feet (106 km) and a speed of over 3,500 km/h.
Speaking to ARN News from Texas, Harding said the astronauts will ascend past the Kármán Line (100 km), which is the internationally recognised boundary of space where full weightlessness is experienced.
He added that although they will be in the capsule for three hours altogether, the actual time for the space trip is about 12 minutes.
Off to space on Saturday 4th June on the Blue Origin's rocket at approx 4.30pm UAE Time (1.30pm UK time, 6pm India).

Official site for any schedule updates: https://t.co/CNJQOS4aHw pic.twitter.com/uJV0tTxjsl

— Hamish Harding (@ActionAviation0) June 1, 2022
The journey into space follows a number of Guinness World Record missions for Harding, including the longest duration spent at Full Ocean Depth and also the longest distance traversed at Full Ocean Depth, when he dived the Challenger Deep in the Mariana Trench in a two-person submersible to a depth of 36,000 feet (11,000 metres) in 2021.
The Challenger Deep, located in the Western Pacific Ocean, is the deepest part of the world's oceans.
Harding also led the One More Orbit mission which achieved the record for the fastest circumnavigation of the earth via both poles in an aircraft (46 hours, 40 minutes in a Gulfstream G650ER).
The British explorer, who is also the Chairman of Action Aviation, which provides aircraft brokerage services, told ARN News that he's always wanted to explore space. "As an explorer and an adventurer, for me, it was always about space."
Harding explained how his fascination with space aligns with the UAE's own ambitions in the space sector and its commitment to exploration and science.
Other crew members on the NS-21 space flight include Katya Echazarreta, the first Mexican-born woman and youngest American woman to fly into space, and famed undersea explorer Victor Vescovo, who co-piloted DSV Limiting Factor with Harding to the bottom of the deepest point of the oceans in March 2021.
"Everybody gets on extremely well... everybody is really interesting," said Harding when asked about the dynamics of the crew members getting to know each other.
As part of his mission, Harding will carry a postcard to space on behalf of Blue Origin's Foundation, Club for the Future.
The foundation's mission is to inspire future generations to pursue careers in STEM and help invent the future of life in space.
As part of a space-focused curriculum, students are invited to write or draw their vision for a future life in space on a postcard which will be launched into space by the New Shepard programme and returned to the author stamped with 'Flown to Space'.
"'The Blue Origin NS-21 flight not only gives my fellow astronauts and I the incredible opportunity to experience the final frontier for ourselves, but gives scientists, students and businesses access to space research that will help transform our future," explained Harding.
"There's very few opportunities in life and when you get them you really need to grab them," he said on a parting note.
The #NS21 crew is getting settled into Astronaut Village. West Texas 🏜️ looks good on y'all. pic.twitter.com/RnfMWbTKWr

— Blue Origin (@blueorigin) May 17, 2022