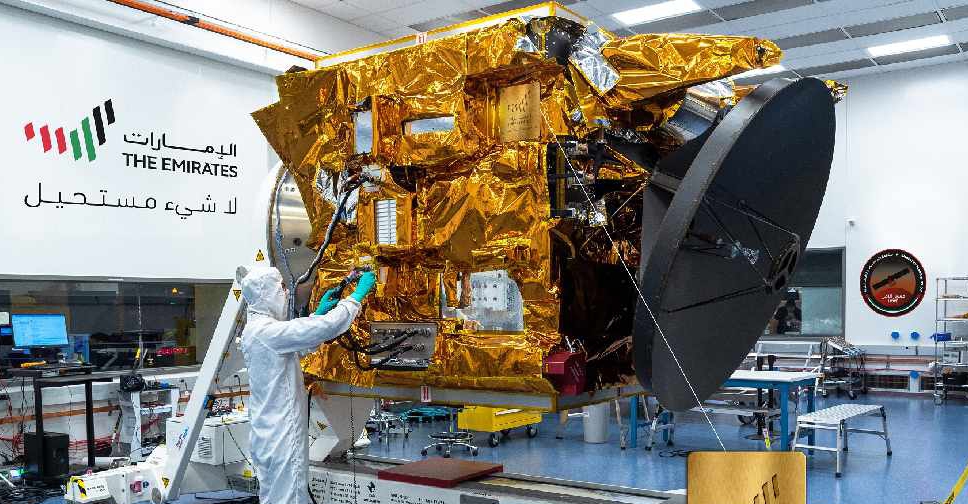 The Emirates Mars Mission (EMM) has detailed seven strategic objectives for the Mars Hope Probe mission.
According to EMM, these objectives include improving the quality of life on earth by making new discoveries, encouraging global collaborations to further explore Mars and to demonstrate leadership in space research.
The other objectives listed are building the capabilities of Emiratis in the field of interplanetary exploration, increasing scientific knowledge, inspiring future Arab generations to pursue space-related areas of study and establishing the UAE's position as a beacon of progress in the region.
Additionally, the Emirates Mars Missions announced that the scientific objectives for the Hope Probe will involve providing a complete picture of the Martian atmosphere.
This entails monitoring, for the first time, weather changes that occur on the red planet during the day and throughout all seasons.
Other objectives that the Mohammed Bin Rashid Space Center (MBRSC) aims to accomplish include:
Monitoring the distribution of hydrogen and oxygen in the upper portions of Mars' atmosphere (the exosphere).
Understanding the link between weather changes in Mars' lower atmosphere, with loss of hydrogen and oxygen from the upper layers of the atmosphere.
Studying the link between weather change and atmospheric loss, a process that may have been responsible for Mars' transition, over billions of years, from a thick atmosphere capable of sustaining liquid water on the surface, to the cold, thin, arid atmosphere seen today.
Providing the first-ever complete picture of the Martian atmosphere and its layers when the Hope Probe reaches the red planet's orbit in 2021.
Revealing the mechanisms behind the upward transport of energy and particles, and the subsequent escape of atmospheric particles from the gravity of Mars.