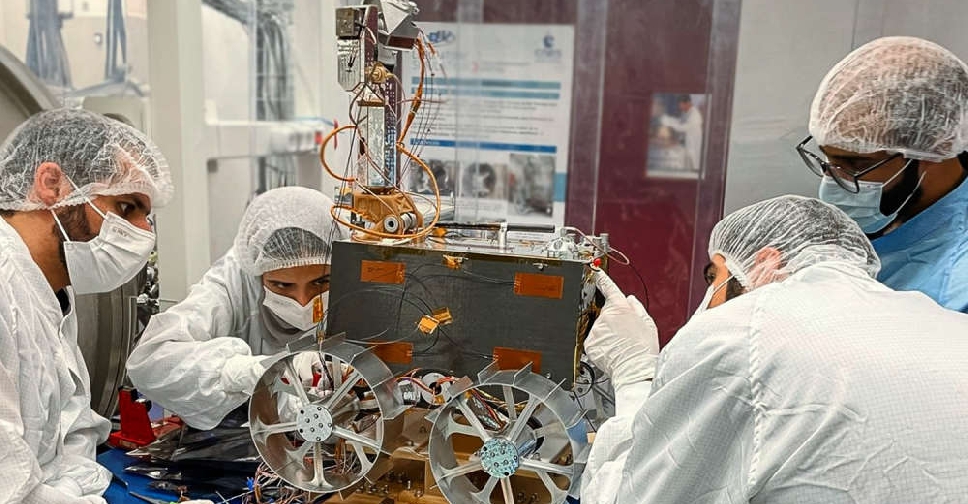 Twitter/(@MBRSpaceCentre)
The latest images of the Rashid lunar rover have been released.
This comes after the Mohammed bin Rashid Space Center (MBRSC) tweeted that the Emirates Lunar Mission team has conducted a thermal vacuum test on the engineering qualification model of the rover.
This was carried out in collaboration with the French space agency CNES.
During this phase, all subsystems in the rover were tested in different extreme temperature cases.
Emirates Lunar Mission's team conducted the thermal vacuum test on the engineering qualification model of the Rashid rover in collaboration with the French space agency CNES. During this phase, all subsystems in the rover were tested in different extreme temperature cases. pic.twitter.com/K8SvDld54I

— MBR Space Centre (@MBRSpaceCentre) September 7, 2021