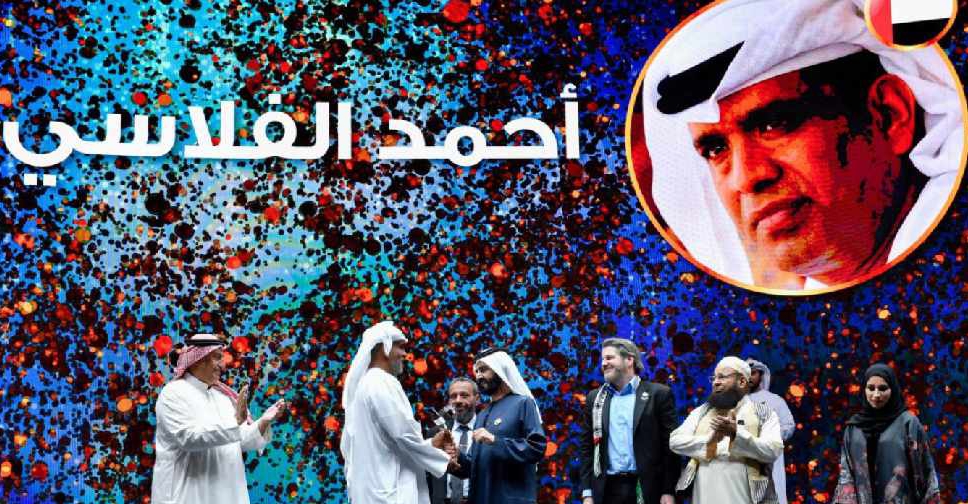 Dubai Media Office
Ahmed Al Falasi has been crowned the Arab Hope Maker 2020 winner.
He was one of five finalists who received AED 1 million each at a public variety show at the Coca-Cola Arena in Dubai, Thursday night.
His Highness Sheikh Mohammed bin Rashid Al Maktoum, Vice President and Prime Minister of UAE and Ruler of Dubai, presented the awards at the event.
Ahmed Al Falasi, from the UAE, received the honour for his humanitarian work setting up kidney dialysis centres and incubators in Mombasa, Kenya.
The other finalists were Dr. Mujahed Mustafa, from Egypt, a general surgeon who has been treating the less fortunate in his village, Tala of Beni Suef Governorate, for no more than 10 Egyptian pounds (AED2) or free-of-charge.
Ali Al Ghamdi, from Saudi Arabia, widely known as "the father of the orphans" for sponsoring 7,000 orphans across Africa.
Steve Sosebee, who has been providing medical aid and protheses for children in Gaza and the West Bank, and Mohamed Bzeek who has been housing and fostering abandoned terminally-ill children in the United States.
92,000 participants from 38 countries were reviewed for the third edition of the Arab Hope Makers awards, compared to 87,000 in 2018. It recognises and honours individuals, entities or teams who try to make a difference through their work and philanthropic efforts and make a positive change in their communities.
Dr. Magdi Yacoub received the lifetime achievement award for his medical and scientific achievements throughout his career, spanning over five decades.
His Highness Sheikh Mohammed bin Rashid Al Maktoum said, "Hope Makers are the real champions of giving and inspirational examples of leaders taking the initiative to make a positive difference in other people's lives."
The event was based on audience votes.