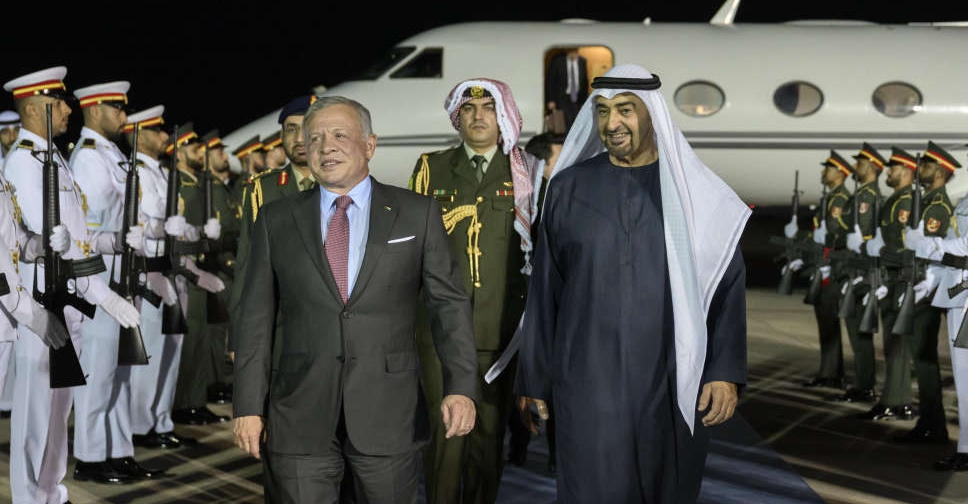 Jordan's King Abdullah II bin Al-Hussein has arrived in the UAE for a state visit.
The UAE's President His Highness Sheikh Mohamed bin Zayed Al Nahyan welcomed King Abdullah II upon his arrival at Al Bateen Executive Airport in Abu Dhabi.
As the Jordanian leader's plane entered UAE airspace, it was escorted by fighter jets in a ceremonial gesture of welcome.
His visit comes in response to an invitation from Sheikh Mohamed and underscores their mutual commitment to continue strengthening bilateral relations and strategic cooperation.