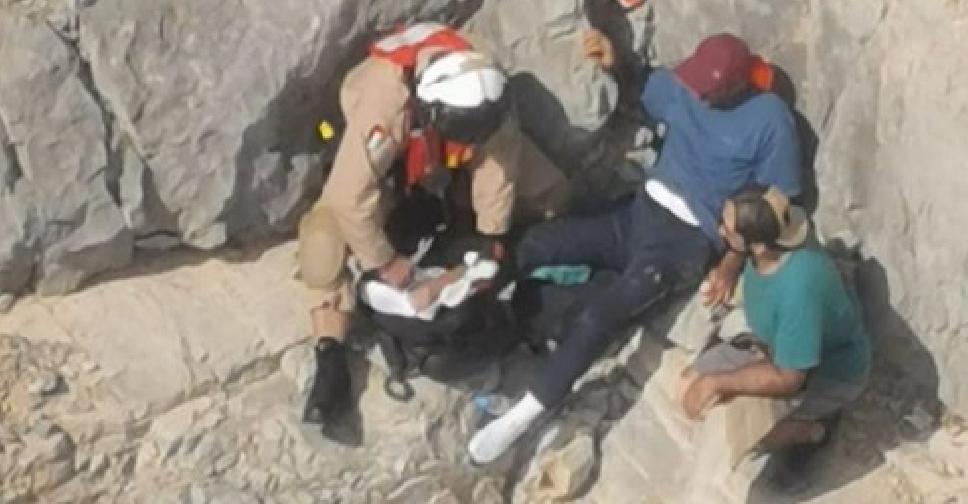 instagram/(@nsrcuae)
An injured Emirati hiker has been rescued by a helicopter in Ras Al Khaimah.
According to the National Search and Rescue Centre, the man sustained an ankle injury which made him unable to walk and continue the hike.
A team was dispatched to aid the 40-year-old climber who was stuck in Wadi Shaam on Saturday.
He was transported to Saqr Hospital in Ras Al Khaimah.