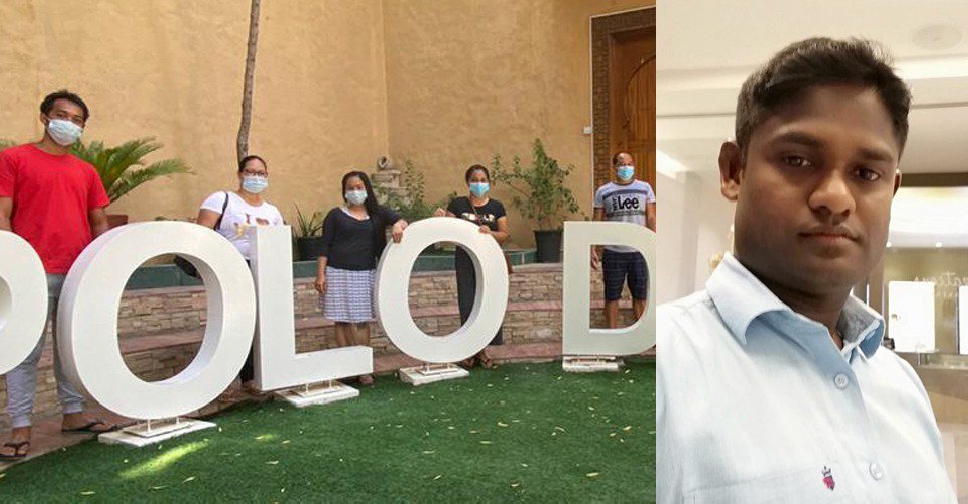 Supplied
An Indian expat went out of his way to save a Filipino family of seven from a blaze that broke out in a house at Dubai's Satwa district on September 24.
ARN News got in touch with this modern-day hero to applaud him for his selfless act.
On the day of the fire, Dinesh Anandan, 40, was ready for his routine early morning jog when he noticed smoke coming out of his neighbour's room.
"It happened at around 5:10 am. I was about to go and exercise but I saw the fire. I tried to stop it from spreading but it just grew," the office assistant from Kerala recalled.
Aware of the danger, Dinesh rushed to alert his neighbours about the blaze.
"I was afraid but I mustered all my courage and began to bang on their door telling them to get up," Dinesh recounts.
His actions went on to help his neighbours escape in the nick of time.
Asked what made him take the risk, Dinesh said, "I was so anxious at the time but all I knew was that my neighbours were in danger."
The family he saved was Jyn Sanico's. Speaking to ARN News, Jyn, who is a 34-year-old sales executive, expressed his immense gratitude to Dinesh.
"All seven of us were asleep when I heard this loud banging on our door and someone shouting 'Fire! Fire!'".
Everyone managed to get out of the villa unharmed, and Jyn alerted the Dubai Civil Defence of the blaze.
Her family, including a two-year-old baby, were moved to a temporary shelter.
She later posted on Facebook about her ordeal, prompting Dubai's Filipino community to come forward and help them out.
"A lot of groups came together and provided us with food, clothes and other essentials. We also received financial support from the consulate," she said.
Jyn has been sharing part of the care packages she received with Dinesh and his roommates, whose house was also damaged in the fire.