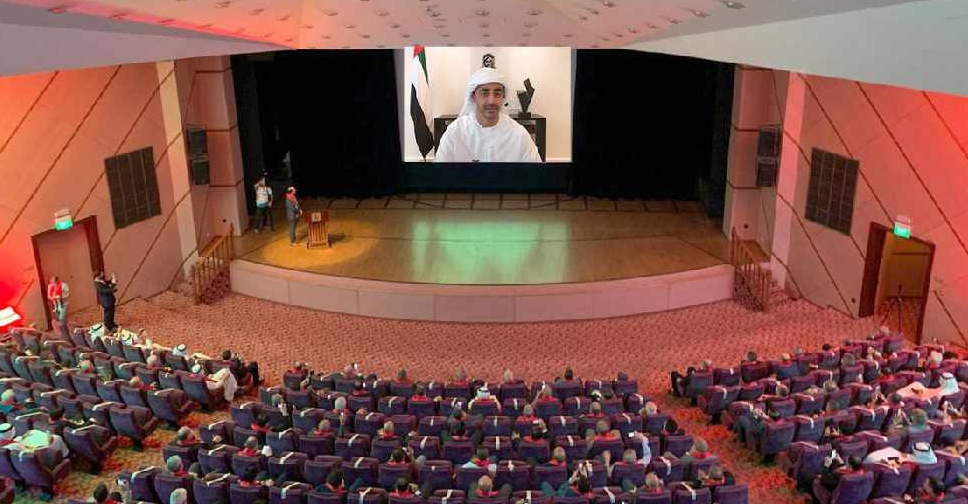 WAM
His Highness Sheikh Abdullah bin Zayed Al Nahyan, Minister of Foreign Affairs and International Cooperation says the Emirates will continue to unswervingly support the Palestinians and their cause.
Speaking at a video conference with the Palestinian community in the UAE, the Minister praised the setting up of a new Emirati-Palestinian Friendship club as a significant step.
He stressed that the UAE has taken a "sovereign decision for the sake of delivering a peaceful future in the region".
Sheikh Abdullah said the UAE "will remain supportive of the Arab stand calling for establishing an independent Palestinian State with East Jerusalem as its capital."
He assured Palestinians that they are living in their second homeland and the bonds between both peoples are "unshakeable".
"I'd like to assure all the audience here that the UAE sees peacebuilding as a strategic necessity for the region. However, this strategic necessity will not come at the expense of our support for the Palestinian cause and the rights of our fraternal Palestinian people" he said.
Participants at the meeting hailed the historic role played by the nation in supporting the Palestinian cause and its role in preserving the Arabic identity of the Palestinian territories.
They expressed confidence that the pledge taken by the UAE's Founding Father, the late Sheikh Zayed bin Sultan al Nayhan regarding Palestine will remain safe in the hands of the country's people and leadership.