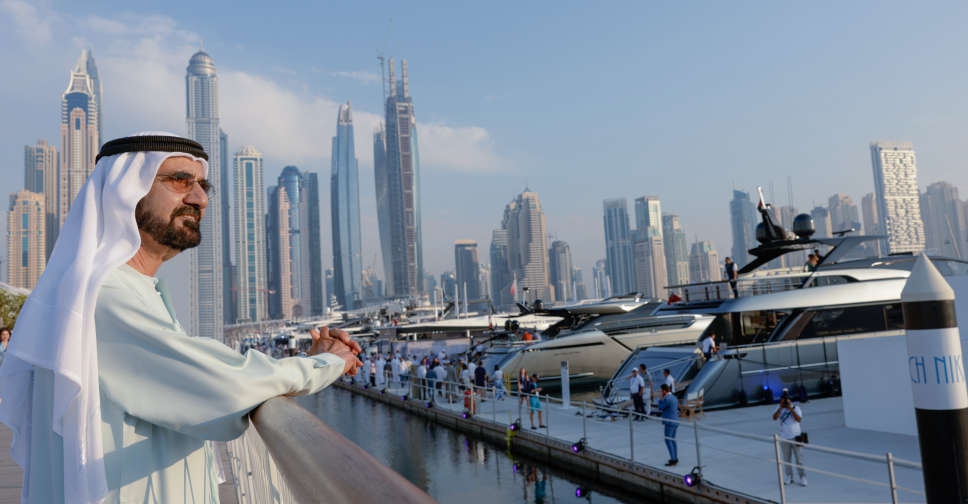 WAM
His Highness Sheikh Mohammed bin Rashid Al Maktoum, Vice President and Prime Minister of the UAE and Ruler of Dubai, visited the 29th edition of the Dubai International Boat Show on Thursday. 
It's the Middle East's largest maritime event running over five-days and is one of the most influential yacht shows globally.
Sheikh Mohammed toured the exhibition and was briefed about the latest and most prominent boats, yachts, and vessels showcased at the event.
He was also informed about the various components of this year's event, which is expected to draw over 30,000 visitors over five days.
The event features 175 yachts and vessels from some of the world's biggest marine brands, reinforcing Dubai's status as a top destination for maritime events.