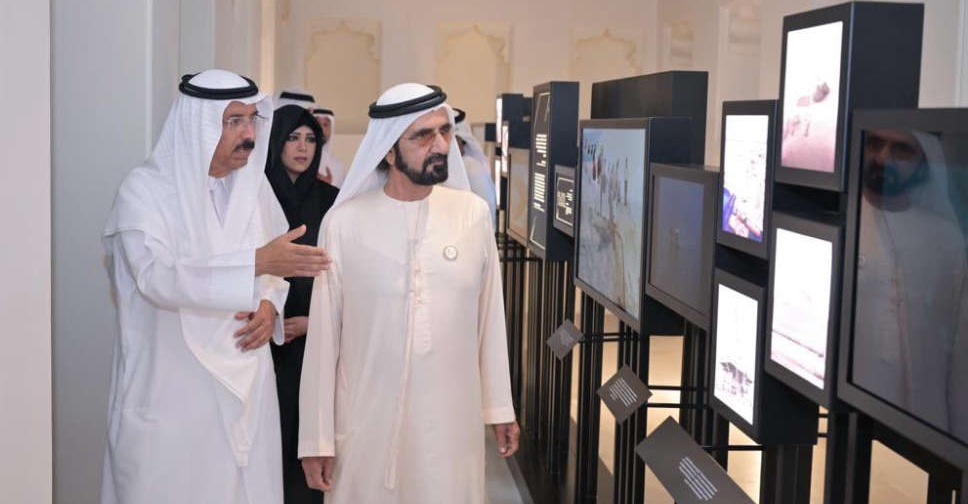 @DXBMediaOffice/ Twitter
His Highness Sheikh Mohammed bin Rashid Al Maktoum, Vice President and Prime Minister of the UAE and Ruler of Dubai, inaugurated the renovated Al Shindagha Museum on Monday.
It's the largest heritage museum in the country, featuring 22 pavilions that include 80 historical houses showcasing the development of Dubai and the UAE.
It offers a glimpse into the traditional Emirati lifestyle and the rich cultural heritage of the region, with exhibits that date back to the 1800s.
"Our museums serve as cultural beacons that embody our heritage. We want the world to know Dubai's story and its history. Dubai has always been a hub for traders and those pursuing a better life, and it will continue to thrive as a centre of global civilisations on both cultural and humanitarian fronts," said Sheikh Mohammed.
Each pavilion at the musuem has its unique theme and displays.
These sections include Dubai Creek – Birth of a City, People and Faith, Emerging City, Perfume House, Traditional Crafts, Beauty and Adornment, Traditional Jewellery, Traditional Healthcare, Children House, Culture of the Sea, Community Hall, Life on Land, Traditional Food House, Poetry House, and Al Maktoum Residence, among others.
The museum also provides a space for investment and development projects related to heritage and culture, including services and amenities for visitors.
Located in the Dubai Creek area, the facility aims to attract over 1 million visitors by 2025 and features collections from more than 100 contributors.
The AlShindagha Historic Neighbourhood holds 162+ historic buildings & features 22 pavillions within 80 houses, offering a glimpse into the traditional Emirati lifestyle & tells the tale of our forefathers' determination and their journey towards building Emirate of Dubai pic.twitter.com/grlALuklvp

— Latifa MR Al Maktoum (@LatifaMRM) March 6, 2023