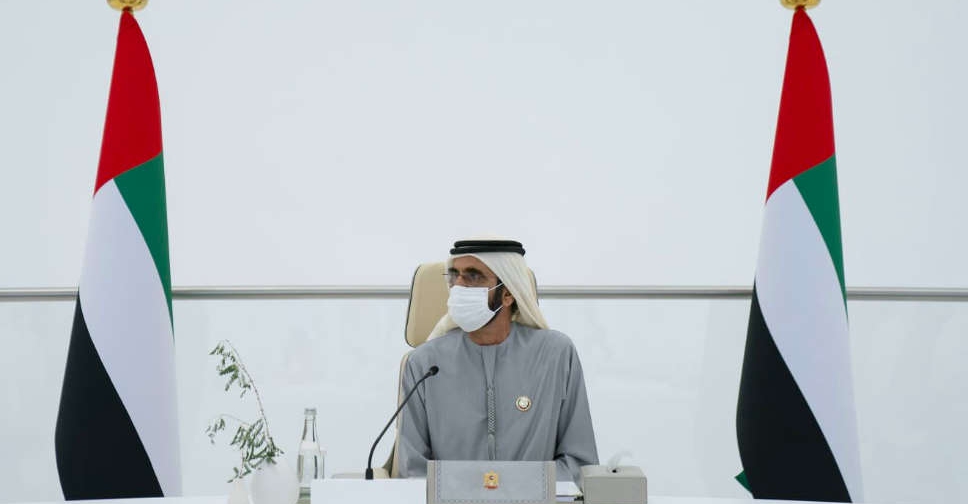 Twitter/@hhshkmohd
His Highness Sheikh Mohammed bin Rashid Al Maktoum, Vice President and Prime Minister of the UAE and Ruler of Dubai, chaired the first Cabinet meeting of 2022 on Friday as the country shifted to the new workweek.
Taking to his official Twitter handle, His Highness highlighted how sweeping changes in the new year will grant ministers with "greater powers to adopt their plans, more financial flexibility and shorter strategic cycles".
It will be outlined by the 50 principles adopted for the next 50 years by UAE President His Highness Sheikh Khalifa bin Zayed Al Nahyan.
The working of the federal government will also undergo a transformation with the focus to build the world's best economy and a new law to regulate the sporting sector.
During the Friday session, the Cabinet adopted regulations for the labour department, with the goal to "establish the best, most flexible and diversified business environment".
"We have 12 types of work permits in our new laws," Sheikh Mohammed highlighted, adding these include "freelance, flexible, temporary work, and golden residency holders" amongst others.
The ministers also approved new regulations in the industrial sector, detailing patent and invention guidelines.
Chaired by @HHShkMohd, the UAE Cabinet approved the Executive Regulations of the Federal Decree Law on Regulation of Labour Relations and the Executive Regulations of the Federal Law regarding the regulation and protection of industrial property rights.https://t.co/O4cllwZhNF pic.twitter.com/1I9oJpCoSI

— Dubai Media Office (@DXBMediaOffice) January 14, 2022
Today I chaired the first cabinet meeting in the new year and the "New 50". We took decisions that helps us achieving more effective transformational projects and enhance our economy, based on the "Principles of the 50" approved by Sheikh Khalifa, for the Next 50 years. pic.twitter.com/Ezuege9ELD

— HH Sheikh Mohammed (@HHShkMohd) January 14, 2022