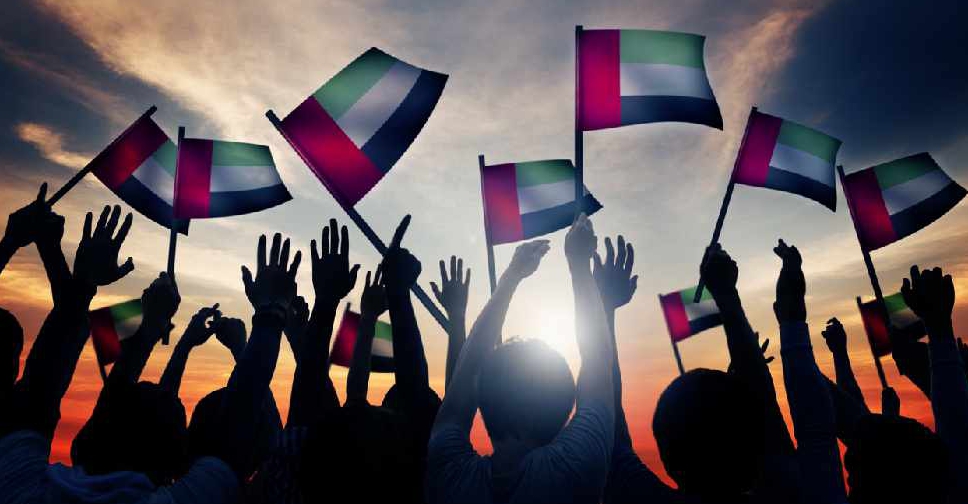 File Pic
His Highness Sheikh Mohammed bin Rashid Al Maktoum, Vice-President and Prime Minister of the UAE and Ruler of Dubai, has called on people in the UAE to observe Flag Day on November 3.
Taking to Twitter, Sheikh Mohammed urged everyone to raise the nation's flag at 11:00 am on November 3.
"The UAE flag is a symbol of our unity and sovereignty and we celebrate it on November 3. I invite all our institutions, ministries and schools to raise it at 11:00 am that day.
"We will raise it together as an expression of belonging to the UAE."
الإخوة والأخوات.. تحتفل دولتنا بيوم العلم قريباً.. رمز سيادتنا ووحدتنا وانتمائنا الخالد لدولة الإمارات العربية المتحدة ... ندعو مواطنينا ومؤسساتنا ووزاراتنا لرفعه موحداً في ٣ نوفمبر الحادية عشر صباحاً في وقت واحد، وبقلب نابض.. لنعبر عن توحد بيتنا ووحدة مصيرنا .. pic.twitter.com/f4uS0bSlY3

— HH Sheikh Mohammed (@HHShkMohd) October 23, 2020
Every year on November 3, UAE marks Flag Day to commemorate the accession of the President, His Highness Sheikh Khalifa bin Zayed Al Nahyan.