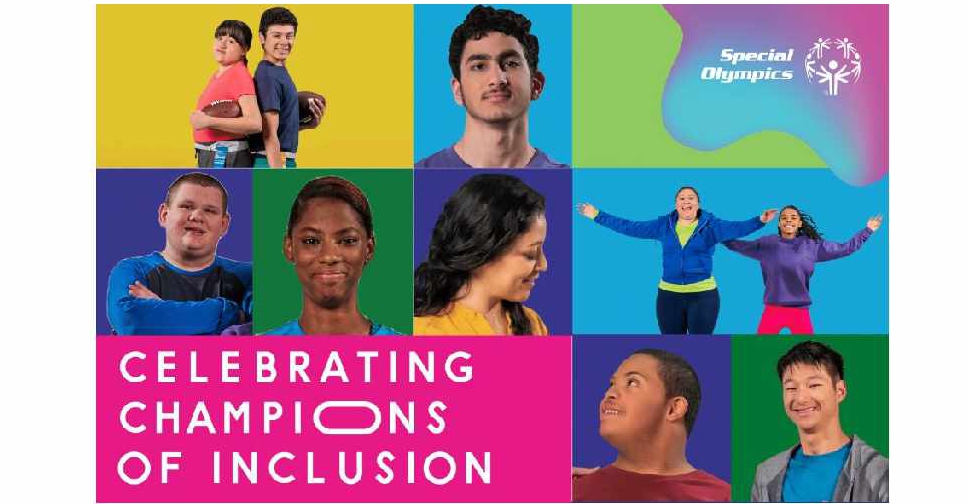 @specialolympics/Twitter
A major inclusive education project led by the Special Olympics movement is gearing up for its next phase of expansion, thanks to the support of His Highness Sheikh Mohamed bin Zayed Al Nahyan, Crown Prince of Abu Dhabi and Deputy Supreme Commander of the UAE Armed Forces.
Sheikh Mohamed has pledged $25 million (AED 91.8 million) to help the 'Special Olympics Unified Champion Schools' (UCS) initiative reach out to students in six more countries.
The programme, aimed at promoting social inclusion through planned activities, is already present in over 50 nations and the latest cash boost will help it operate in Egypt, India, Pakistan, Argentina, Romania and Rwanda.
The UAE has also committed to bringing UCS programming to all its public schools in the coming years, making it the world's only country to make such a commitment at the national level.
As part of the legacy of the 2019 World Games in Abu Dhabi, we're proud to announce the global expansion our Unified Champion Schools program, thru the support of @MohamedBinZayed.

More from today's announcement ➡️ https://t.co/qkA7Zgz1eZ. #ChooseToInclude #UnifiedGeneration pic.twitter.com/n9FxbeJYDB

— Special Olympics (@SpecialOlympics) July 20, 2020
In March 2019, 7,500 athletes from more than 190 countries and territories competed across 24 Olympic-style sports at the Special Olympics World Games in Abu Dhabi, which attracted more than 20,000 volunteers and an estimated half a million spectators.
It was the largest humanitarian and sporting event of 2019 and the first Special Olympics World Games ever held in the Middle East and North Africa.