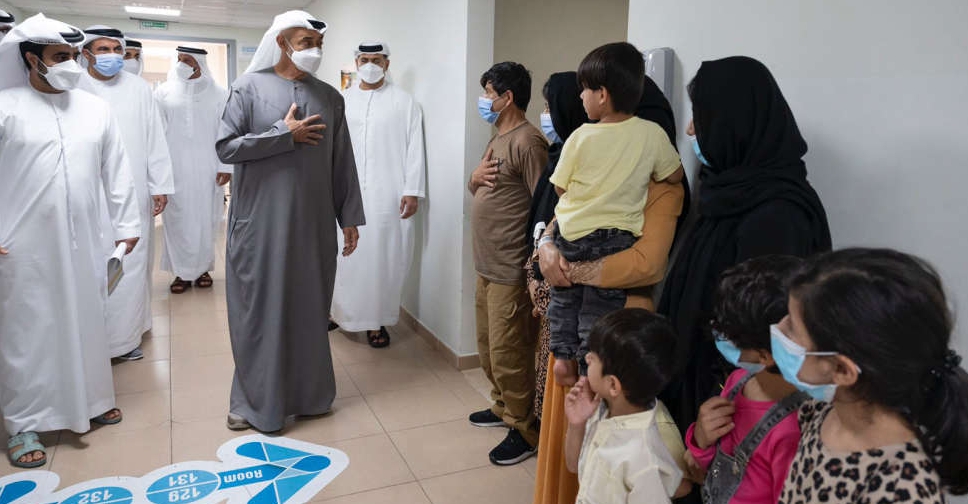 His Highness Sheikh Mohamed bin Zayed Al Nahyan, Crown Prince of Abu Dhabi and Deputy Supreme Commander of the UAE Armed Forces, visited the Emirates Humanitarian City on Friday to monitor the services provided to the Afghan families after their safe evacuation.
Sheikh Mohamed assured the families a comfortable and dignified stay in the city before they fly out to another country, to begin a new life.
The Abu Dhabi Crown Prince checked all the amenities provided at the Centre and ordered the team to provide them with adequate materials for their onward journey.
His Highness said the UAE will spare no effort in fulfilling its humanitarian mission and would continue to act in support of human fraternity and solidarity during trying times.