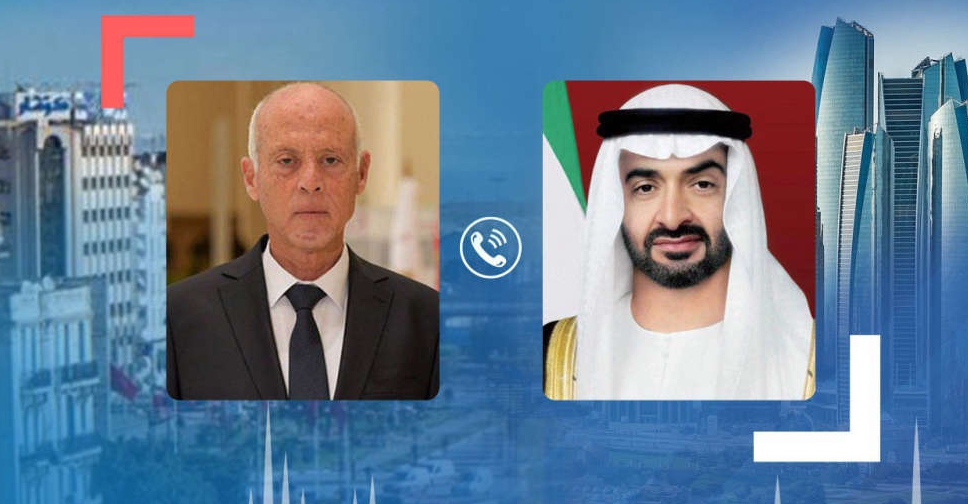 WAM
His Highness Sheikh Mohamed bin Zayed Al Nahyan, Crown Prince of Abu Dhabi and Deputy Supreme Commander of the UAE Armed Forces, and Tunisian President Kais Saied have discussed strengthening bilateral ties.
During a telephone call, the leaders discussed ways to enhance cooperation in all fields including the latest developments of the pandemic and its health, humanitarian and social impacts.
This comes shortly after Sheikh Mohamed provisioned Tunisia with 500,000 doses of the COVID-19 vaccine.
خلال مكالمة هاتفية مع صاحب السموّ الشيخ محمد بن زايد آل نهيان، ولي عهد أبوظبي، رئيس الجمهورية #قيس_سعيد ينوّه بمتانة العلاقات الثنائية مشيرا إلى دور مبادرة منح 500 ألف جرعة من التلاقيح في دعم جهود تونس لمواجهة جائحة #كوفيد19. #TnPR pic.twitter.com/N93GmS6gGG

— Tunisian Presidency - الرئاسة التونسية (@TnPresidency) July 11, 2021