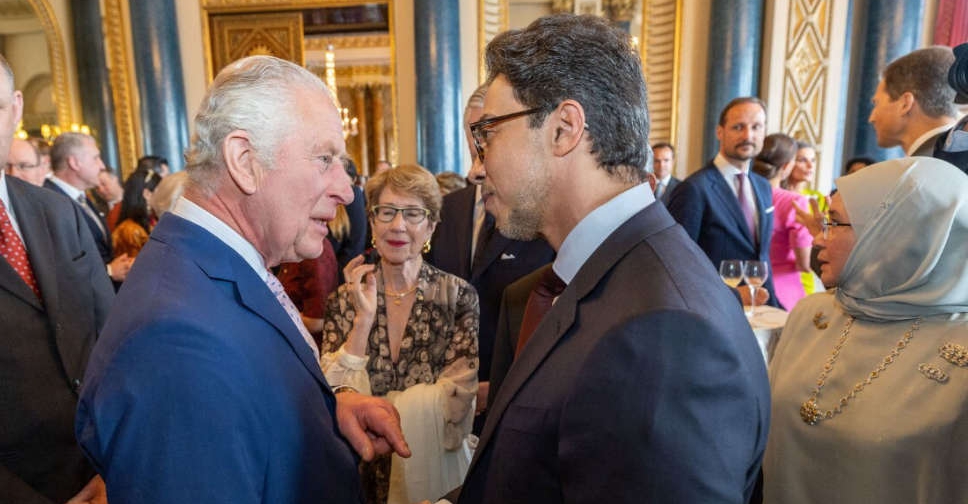 WAM
His Highness Sheikh Mansour bin Zayed Al Nahyan, the UAE's Vice President, Deputy Prime Minister and Minister of the Presidential Court, attended the official reception hosted by Britain's King Charles at Buckingham Palace.
Sheikh Mansour conveyed the greetings of President His Highness Sheikh Mohamed bin Zayed Al Nahyan and his best wishes for further progress and prosperity for the UK and its people.
He affirmed the UAE leadership's keenness to further strengthen the historical relations between the UAE and the UK, and pointed out the significant role played by the late Queen Elizabeth II in strengthening the longstanding friendship between the two countries.
These ties, he added, are witnessing continued progress and development under Sheikh Mohamed bin Zayed.
Sheikh Mansour, who is attending King Charles' coronation on behalf of the UAE President, is leading a delegation of senior UAE officials.