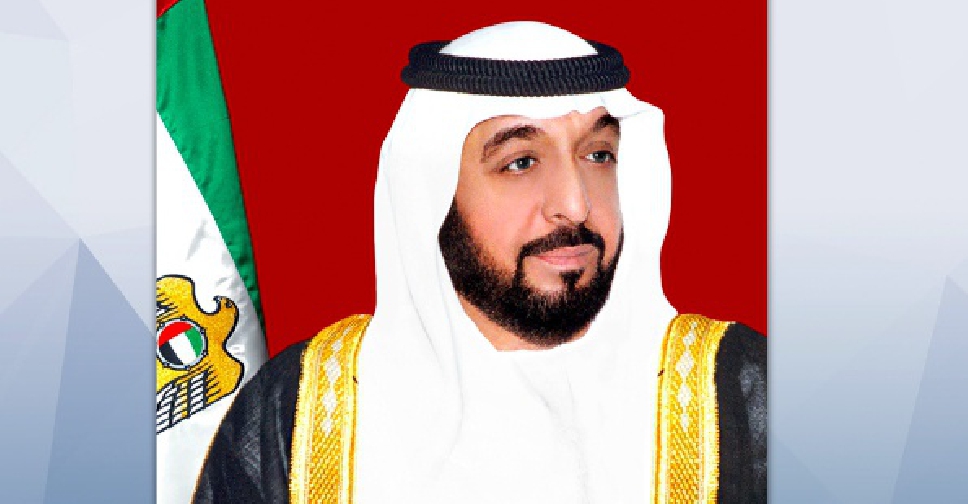 WAM
UAE President His Highness Sheikh Khalifa bin Zayed Al Nahyan has commended the readiness of the country in the fight against COVID-19.
Speaking to the UAE military journal Nation Shield, Sheikh Khalifa said the pandemic has proven to be a successful test of the country's institutional structures.
"It has revealed the levels of quality and efficiency of our healthcare systems, which have demonstrated our readiness to address emergencies and crises," His Highness highlighted, while applauding the frontline health workers for their tireless efforts.
Sheikh Khalifa also extended his "condolences to the families of those who lost their battle to COVID-19" while "praying for a full recovery for those fighting it".
His Highness also marked the 44th UAE Armed Forces' Unification Day by congratulating officers and soldiers for carrying out their "duties to defend and protect the homeland".
Sheikh Khalifa applauded the "heroic sons" who returned from Yemen. "You have stuck true to your word in guarding this nation's pride, safety and dignity, while also committing to the success of the Arab Coalition's core missions."
His Highness Sheikh Mohamed bin Zayed Al Nahyan, Crown Prince of Abu Dhabi and Deputy Supreme Commander of the UAE Armed Forces, affirmed that the armed forces will be a "cornerstone" of the UAE's strategic plans to prepare for the next 50 years".
Speaking to the Nation Shield, he saluted the soldiers and the martyrs and applauded the key role of Emirati women in the armed forces.
Sheikh Mohamed highlighted that the world is currently going through "exceptional circumstances" and it would "require our armed forces to be ready, efficient and professional".