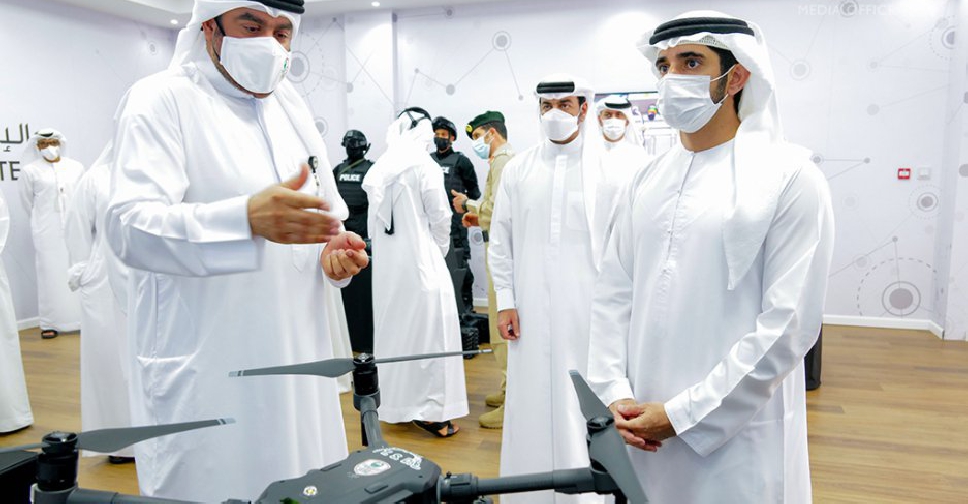 Dubai Media Office
The Dubai Crown Prince has inaugurated a special command room that's part of the Emirate's transportation security department.
Taking to Twitter, His Highness Sheikh Hamdan Bin Mohammed bin Rashid Al Maktoum, who also holds the position of the Chairman of the Executive Council of Dubai, posted a video of him touring 'Hamdan Smart Simulation and Training Station'.
"We inaugurated the special command room at Hamdan Smart Station. The support and encouragement of His Highness Sheikh Mohammed Bin Rashid Al Maktoum [Vice-President and Prime Minister of the UAE and Ruler of Dubai], and the efforts of the nation's people will help our country establish as one of the safest and most secure countries in the world," he wrote.
In the video, Sheikh Hamdan is seen attending a hostage crisis simulation training inside a metro cabin.
He also toured the operations room that utilises virtual reality and simulation technologies to provide comprehensive scenario-based emergency training.
The move, Sheikh Hamdan highlighted, is designed to train officers as per international standards in a bid to enhance Dubai's security system.
During his tour, @HamdanMohammed attended a hostage crisis simulation training inside a metro cabin and visited the operations room, laboratory and the future lobby of the Hamdan Smart Station for Simulation and Training. pic.twitter.com/f9lV84Sot9

— Dubai Media Office (@DXBMediaOffice) October 25, 2020
Today, we inaugurated the operations room at the Hamdan Smart Station at Dubai's Transport Security Department. With @HHShkMohd's support & the dedication of the people, who strive to serve the community, the UAE is recognised amongst the world's safest & most secure countries. pic.twitter.com/yQhzVEzQyS

— Hamdan bin Mohammed (@HamdanMohammed) October 25, 2020
Crown Prince of Dubai @HamdanMohammed inaugurates the Hamdan Smart Station for Simulation and Training of the Transport Security Department in #Dubai https://t.co/CbDDc20rPv pic.twitter.com/MNDuDQF5Dw

— Dubai Media Office (@DXBMediaOffice) October 25, 2020