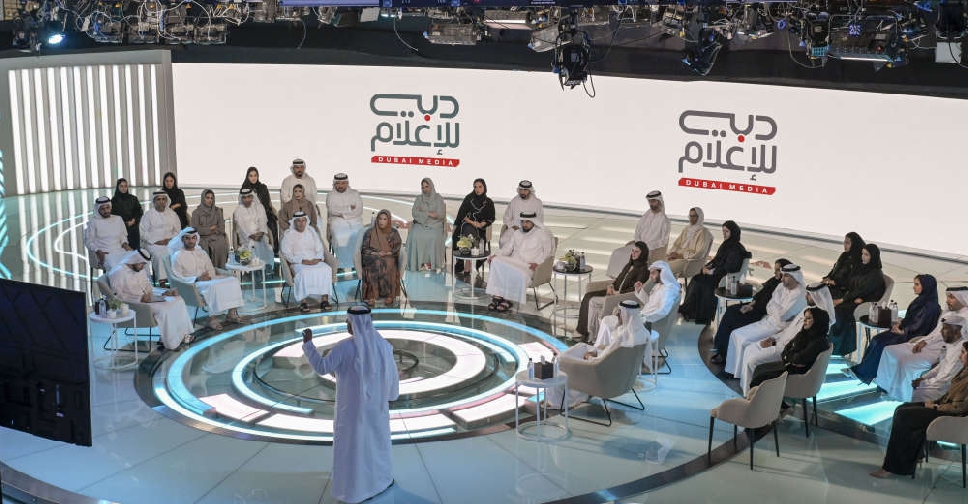 His Highness Sheikh Ahmed bin Mohammed bin Rashid Al Maktoum, Second Deputy Ruler of Dubai and Chairman of the Dubai Media Council, approved Dubai Media Incorporated's (DMI) new strategy and corporate identity on Thursday. 
The strategy covers all sectors of media, including print, radio, TV and digital platforms, and will focus on nurturing young national talent and leaders.
It will also encompass highly targeted performance indicators for media institutions to bolster the competitiveness of media institutions at local, regional, and global levels.
Emirati and Arab media personalities will contribute to DMI's efforts to improve the profile of its channels, and a strong emphasis will be placed on strengthening Dubai TV's local brand profile through the Sama Dubai channel.
Sheikh Ahmed stressed that the move will "foster a progressive media environment that not only gains the trust of the audience but also contributes substantially to the nation's sustainable development journey". It also aims to enhance DMI's competitiveness to align with the vision of His Highness Sheikh Mohammed bin Rashid Al Maktoum, Vice President and Prime Minister of the UAE and Ruler of Dubai, to solidify the city's position as a regional media and business hub.
There's also focus on elevating the country's media industry to a global standard, while preserving local cultural values, and ultimately transforming it into a revenue-generating entity that contributes to the emirate's GDP.
DMI will announce further details at the 21st Arab Media Forum, which starts on September 26.
In line with @HHShkMohd's vision for Dubai to become a leading media hub for content creation, we approved DMI's new strategy and corporate identity at a meeting of the Dubai Media Council. This is a significant step towards consolidating Dubai's growing stature as a leading… pic.twitter.com/U3k0YuQPDF

— Ahmed bin Mohammed (@AhmedMohammed) September 21, 2023