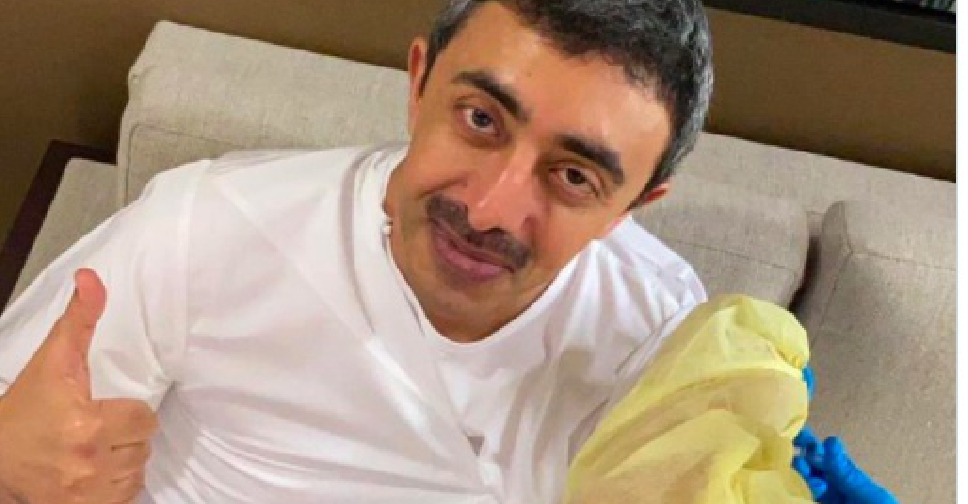 Twitter
His Highness Sheikh Abdullah bin Zayed Al Nahyan, Minister of Foreign Affairs and International Cooperation, is the latest official to receive the COVID-19 trail vaccine.
Taking to Twitter, he said getting vaccinated is the way to return to normal life.
التطعيم عن كورونا طريقنا للعودة للحياة الطبيعية #تم_التطعيم pic.twitter.com/nl5uZSs3cI

— عبدالله بن زايد (@ABZayed) October 16, 2020
The UAE has already received approval to administer the COVID-19 vaccine that is being trialled for emergency cases.
The first recipients will be frontline workers who come into regular contact with patients.
A number of top officials have also received the vaccine.
It follows the success of Phase I and Phase II conducted by Sinopharm in China, which resulted in 100 per cent of the volunteers generating antibodies to SARS-CoV-2 (the virus that causes Covid-19) after two doses in 28 days.