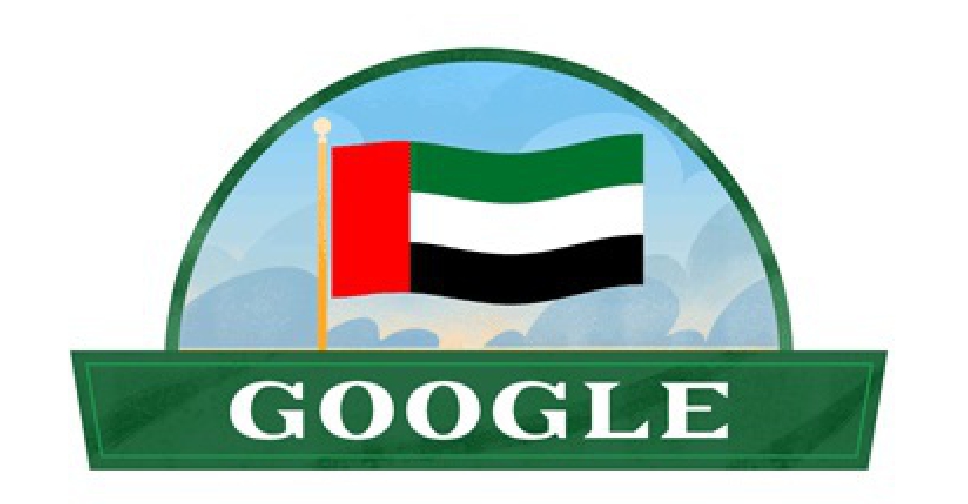 Google celebrates the UAE's 48th National Day with a dedicated doodle.
On the search engine's homepage, users will find the Emirati flag sitting on top of a green banner.
The search giant has dedicated a doodle every UAE national day since 2008.
Previously, the doodles featured images of fort Qasr Al Hosn and falcons to celebrate the occasion.