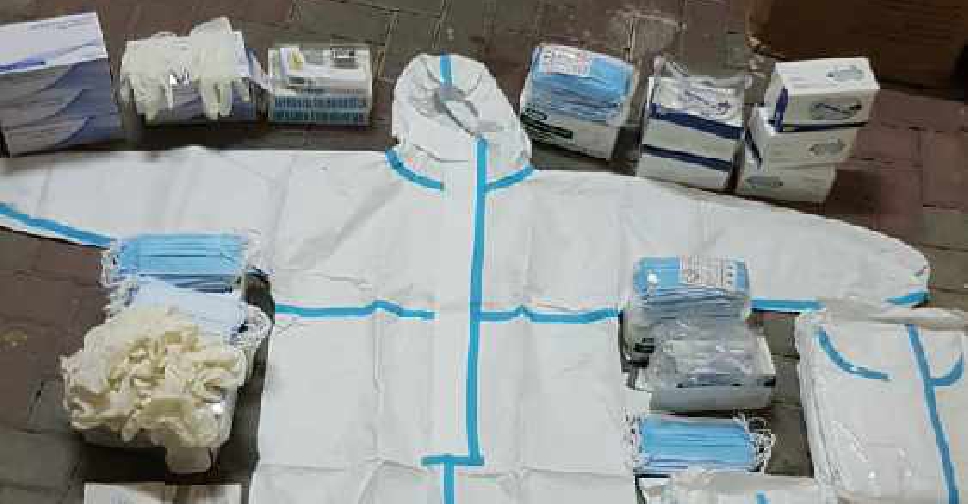 A gang has been arrested in Dubai for attempting to sell medical products from unknown providers.
That's according to Dubai Police, who revealed that the counterfeit products seized in the operation included 400,000 masks, 25,000 gloves and 1,000 medical goggles.
They also found 270 hazmat-type suits and 3,900 boxes and labels concealing the origin of the products, which were going to be used for packaging purposes.
Officials explained that more people have resorted to the illegal trade of these items as demand has increased in recent days amid concerns over COVID-19.
Authorities are urging residents to carefully select their products, as unregistered items can have a negative impact on their health.